Office Space: Birmingham
Birmingham is smack in the centre of the UK and has been labelled the second best place to do business in the country by Cushman and Wakefield It is a thriving international city that contributes billions to the UK economy, making it one of the best cities in the country in which to rent office space for your business.
Architecturally-diverse, culturally-rich and with (according to some) more miles of canals than Venice, Birmingham really does have it all.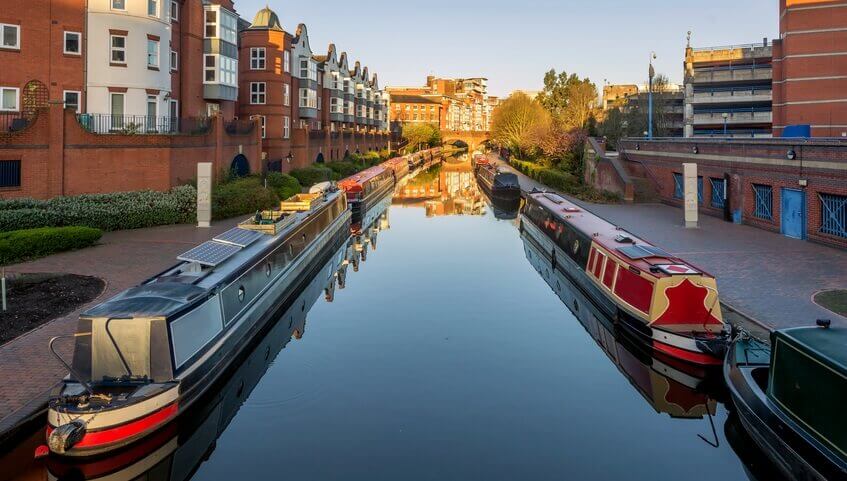 Why Birmingham?
So, why should you lease office space in Birmingham? Well firstly there are plenty of great properties available for rent. There's a huge variety of commercial spaces in Birmingham, with something for everyone.
On Office Genie you will find:
Long-term leases: Rent your own space on a long-term contract. The most popular option and often the cheapest.
Serviced office space: Premium all-inclusive packages on flexible rolling month-to-month contracts.
Shared offices: The cheap all-inclusive desk space alternative. Sharing another company's space can be a top option, particularly for startups and freelancers.
Birmingham is also a city of the future, with encouraging growth forecasts and billions of pounds in investment planned. It also boasts venues such as the National Exhibition Centre and International Convention Centre. These incredible spaces have put Birmingham in a different league when it comes to hosting business events and earned it the status of Britain's number one conference city.
The second city vs. the capital city
So, should you consider an office in Birmingham over one in the capital? Of course getting an office in a prime London location is appealing for many. But, Birmingham offers many of the things you'd associate with the capital – great networking opportunities, a dynamic business environment and international city surroundings.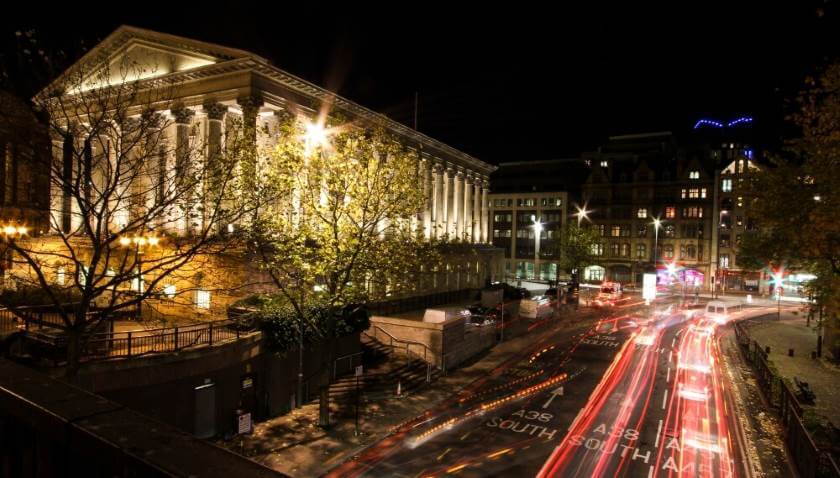 The city also boasts a thriving financial district around Colmore Row.
Most importantly, Birmingham offers all this without London's major drawback – the extreme cost of office rental (among other things). In Birmingham, things are comparatively cheap. You only have to look at the cost of a fully serviced office lease in the two cities: in Birmingham a desk in a business centre costs more than £300 less than a serviced desk in London. With the capital city only an hour away, a Birmingham office represents truly brilliant value.
Birmingham: Centre of the Universe
One of the advantages of being a huge international city, positioned right in the middle of the country, is its easy to get to almost anywhere. Birmingham is home to an excellent road network (including the mighty Spaghetti Junction) so it's not surprising 98% UK's population lives within a four-hour drive of the city. It's also a hub for National Express coaches and has three mainline train stations.
In addition there's a thriving international airport that can take you as far as Australia. As for the canals, they've already been covered.
Find offices in Birmingham right here
If you want to let office space in Birmingham you've come to the right place. We've got a wide array of properties up for rent and finding your ideal office couldn't be easier:
If a property above has taken your eye, click 'View details' to see more.
If you think it sounds like your business' next home, you can enquire by putting a few details in our quick and easy enquiry form.
If the offices above aren't quite right for you, search again in the box at the top of the page.
You can also add the number of people you're looking to house as well as the ideal price you'd like to pay.
If you'd like to find a really cheap property, you can try expanding your search radius. Often the cheapest offices are a little further out of town.