Office space London: A guide
London is arguably the most aspirational business destination on the planet. Even something as simple as getting a London address can boost the image of your business more than you might think. If you asked what renting office space in London means to us, we'd say "opportunity".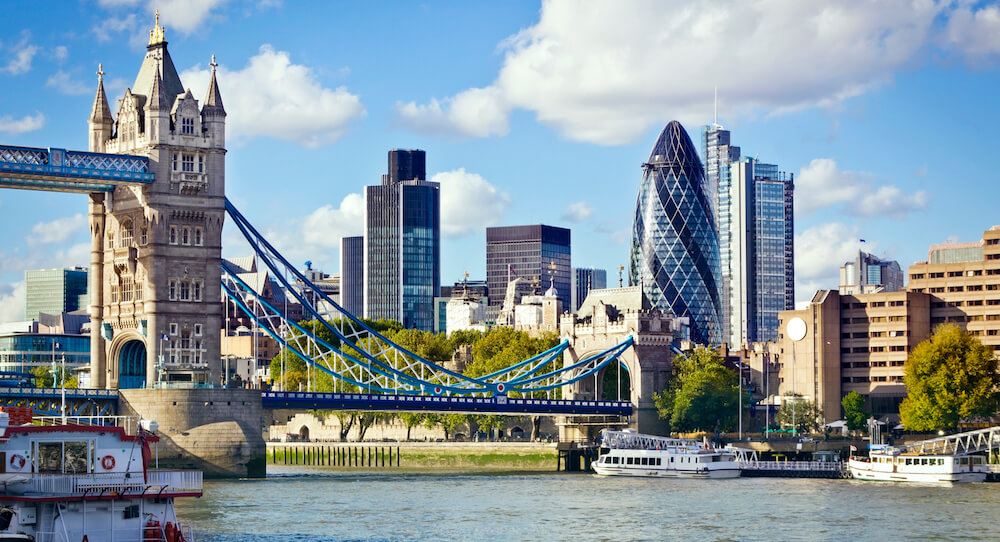 Despite its reputation for sky-high commercial property prices there are also bargains to be had, particularly if you consider the ample amount of alternative options available for rent. Put simply, renting office space in London could really make your business without breaking the bank! (More on this later).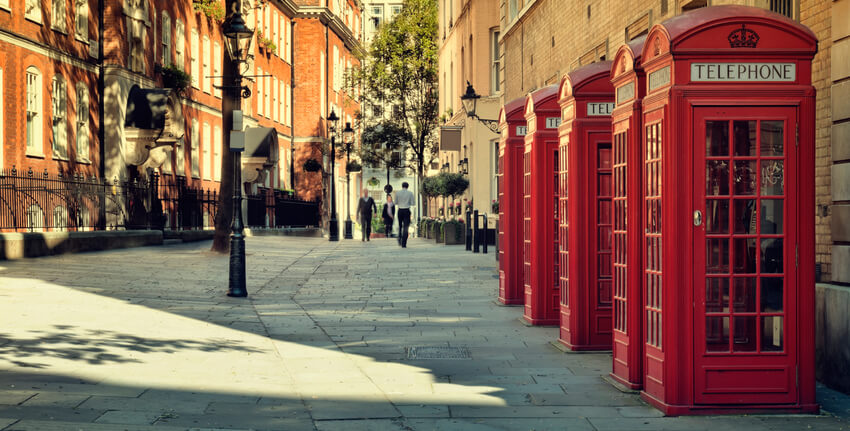 Office space in London: Shared, serviced and leased options
There are two main ways to rent office space in London:
Traditional leases: Many businesses choose to rent their own spaces on a per-square-foot basis. This can be the cheapest way to rent an office. However it can be a lot of work managing your own building and the lengthy contracts can be inflexible.
Serviced offices: Executive, all-inclusive business centres where you rent space by the desk. The contracts are really flexible and you get access to a premium set of features (including things like executive meeting rooms and reception services) all included in a single monthly fee.
Alternative office space in the capital
London is home to many alternative office options beyond a traditional lease or serviced office:
Serviced offices can come at a high price, so consider sharing another company's office for a cheap desk rental option. Contracts are usually just as flexible and shared offices are also generally all-inclusive. You do get a more basic package than you would in a serviced space however (you'll generally get a desk, chair and all broadband and utility fees included).
Coworking spaces
These are a mix of all the best bits of shared and serviced offices. Like serviced offices they're purpose-built to provide office space, so they're really professionally run. Like shared offices you'll get a slightly more basic package of features for a price that's generally a bit lower than serviced spaces. They're independently-run, open-plan properties where people rent desks all in together. This can make them really great collaborative working environments.
Hot desking
Many coworking spaces and serviced offices offer hot desking. This is where you pay for a desk on a per-use basis. This could be in the form of a weekly pass or even just pay-as-you-go per-hour in some buildings. It's great if you are on a tight budget as you only usually pay for what you use!
Virtual Offices
If you really are watching the pennies, but are being tempted by the benefits of a London address, then consider a virtual office. You'll get that premium address, but no actual office space. Some also offer virtual receptions, which give you professional call-answering and post-handling services. If you've got an important meeting, then many virtual offices will be able to get you a meeting room in the building; your clients need never know!
Where to go
London is a dynamic patchwork of a city, perhaps more so than anywhere else. What this means is, within a few hundred yards, you can find a different area and a totally different atmosphere. Which is right for you and your business? Below are a list of the most popular locations in which to rent commercial office space in the capital. Click on the links to read our full guides to office rental in each location.
Soho has been London's creative heart for several decades. Here you'll find the best of the fashion and media industries along with largest variety of office space available for rent in London.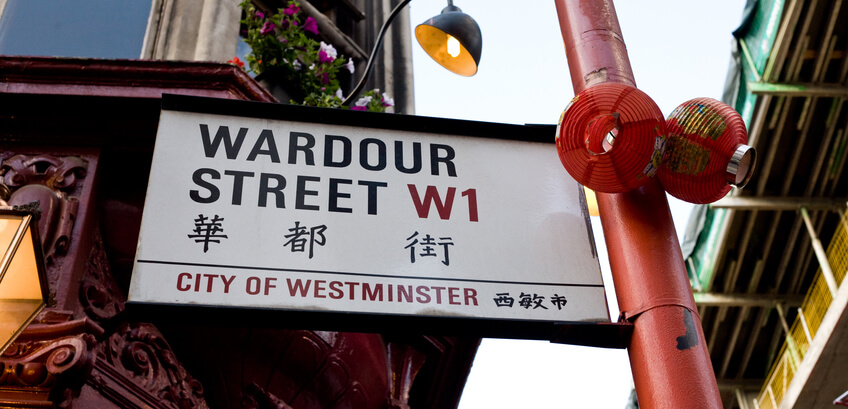 Home to the iconic Smithfield Market, this is an area that's now becoming something of a tech-hub, with an influx of internet companies drawn by cheaper land costs, great office space options and an increasingly vibrant atmosphere.
The tattooed young pretender. Loved in particular by digital agencies, Shoreditch is London's newest, most alternative business location.
The towering office blocks of the Square Mile house the country's biggest financial institutions. It's the place to be if you're an ambitious business in this sector.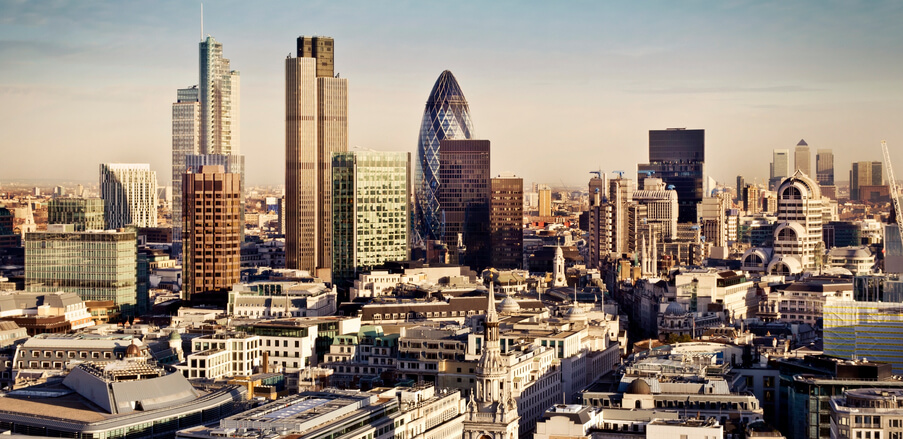 How to get cheap office space in London: Some tips
Looking for an office in the capital can be a daunting experience. Rental costs can seem as high as the City's towering skyscrapers. Indeed, a recent report found offices in the West End of London to be more expensive than anywhere else in the world. So, it can really pay to do anything to make a serious effort to avoid the highest rates. The following are a few things we'd recommend.
Go shared over serviced
If you want all-inclusive desk space, but don't want to fork out considerable sums for a serviced office, consider shared spaces. They can be a lot cheaper than the serviced equivalent; at the time of writing, a desk in a shared office in London costs over £200 less per month. This works out to a saving of around £12,000 a year for a company of five people.
Spread your net
Once you move away from the most popular locations you may find some cheaper properties to let in slightly less fashionable parts of the city. Areas such as Shepherd's Bush, Docklands, Southwark and Wembley all have a good amount of leased and serviced office space. Even better, they're all within Zone 4 or closer.
Our personal recommendation? Stratford. In the build-up to, and period since, the 2012 Olympics the area has been on the receiving end of serious investment.
The International Quarter is one of the most exciting business developments in the whole world. Authorities plan to build thousands of new offices, homes, retail and leisure facilities which would further transform Stratford. An Olympic legacy indeed! We think it's going to be the next big thing.
Spread your net further
Why stop there? Surrounding London is an array of towns that can offer office space with considerably cheaper rental fees, while still keeping you within an easy train ride of central London.
For example a serviced office in Uxbridge or Watford costs around £300 and £250 (respectively) less per person per month than the equivalent desk space in the capital. In both of these cases London remains but a few minutes away: Uxbridge lies at the very end of the Central and Piccadilly tube lines while you can get to Euston from Watford in just under half an hour on national rail services.
Worried about losing the profile of your London address? You could always let one of these cheaper properties and pay for a virtual office in central London with the money you might save!
Renting office space in London with Office Genie
Want to let office space in the capital? Well we're here to help, all you have to do is:
Click on 'View details' to learn more about any space that takes your eye.
Read all about it, then fill in our quick enquiry form to register your interest.
Add properties to your list if you like the look of a few, then enquire about them all!
If you'd like to search again, you can change location or add details about price or office size. Remember cheap properties might be a little further away, so you can expand your radius.
Want to speak to someone instead? All you have to do is call the number at the top of the page
Finally, good luck with your search. We hope you find a property that's just right for you.