Office space: Soho
In recent decades Soho has been on the receiving end of incredible levels of regeneration. Now, having (mostly) long-shed its seedy reputation, it's known as the original (and many would argue still very much the best) creative hub in the capital. If you're an exciting startup business, then Soho should be one of the first places you look for office space.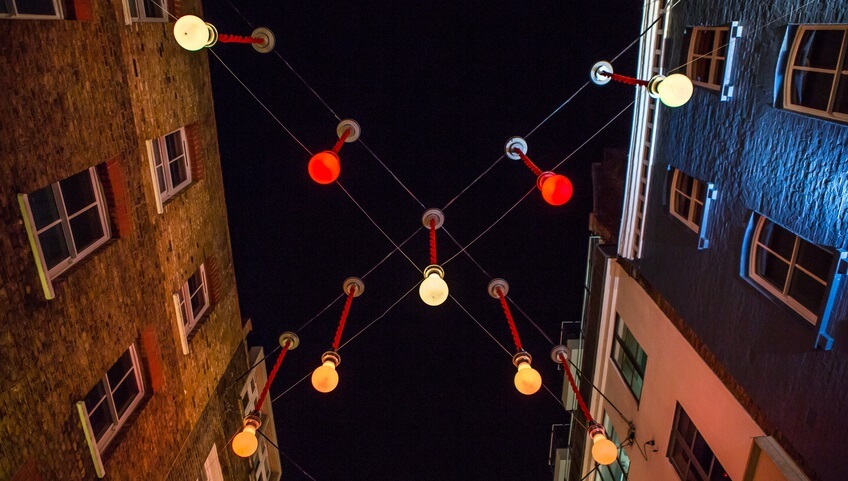 Why Soho? For a start, simply boasting a prestigious W1 address can boost the image of your business. This is before we even get to the area itself! It's a hotspot for creative agencies, media, the fashion industry and increasing numbers of tech startups. Put simply, if it's cool in any way, it probably happens here.
Offices to let in Soho: Your options
In Soho, perhaps more so than anywhere else in the country, you'll find a huge array of offices. There are…
Leased offices:

Traditional property rented on a long-term lease from a landlord. Can be very cheap but also inflexible and difficult to manage if you're a small business.

Serviced offices: All-inclusive, executive business centres, rented on flexible rolling month-to-month contracts. In addition to your desk and all utilities, you should also have access to things such as meeting rooms and support services. However all this does usually come at quite a high price.
Shared offices: Spare space in another company's offices. Want to rent cheap desk space? Shared offices are a great alternative to a serviced office. You'll get a more limited package, but a desk, chair and all utilities may be all you want for your monthly fee.
Co-working spaces: Purpose-built desk rental schemes that fall between shared and serviced office space. They're usually more basic, like a shared office, but with the professional quality of the serviced equivalent. They're abundant in Soho and most have a unique and often-collaborative vibe.
There are fantastic offices of all shapes and sizes dotted all over Soho. However, there are a few real gems to be found along Dean Street, Lexington Street and around Soho Square. These spots should be the first you see.
Working in Soho: What you need to know(-ho)
Locating in Soho puts you in London's creative heart. In addition to a great selection of offices, and a generally buzzing atmosphere generated by hundreds of exciting businesses, Soho offers:
Connectivity: Firstly there's Sohonet, a high-speed broadband network built to make it easier for the media industry to connect and work more efficiently. The area should also benefit from the City of Westminster's attempts to make high-speed wifi readily available throughout this part of London. Soho is, as ever, right at the cutting edge of business technologies.
Great transport: It's not just your business that's going to be well connected in Soho. The area is bordered by four tubes which can connect you to five different tube lines. This means you're never more than 5 tube stops away from either Euston, King's Cross, Paddington, Waterloo and Victoria mainline stations.
Premium addresses: As we've mentioned, getting a prestigious W1 address can do wonders for the profile of your business. This does come at a price though. Soho boasts one of the most expensive office rental markets in the world; all the more reason to look at a shared office or coworking space and try to grab a bargain.
What else?
Need a coffee at the start of the day? Many of the big-name coffee shops and cafes can be found along Oxford Street and Tottenham Court Road, both of which border Soho.
There's also a myriad of top-notch independent cafes and coffee shops within Soho itself. Particular highlights are the comfy LJ Coffee Houseand local stalwart Bar Italia.
Lunchtime
The two places above are also handy lunch spots. But, come midday, we think Chinatown is the obvious choice and it's but a hop, skip and jump away.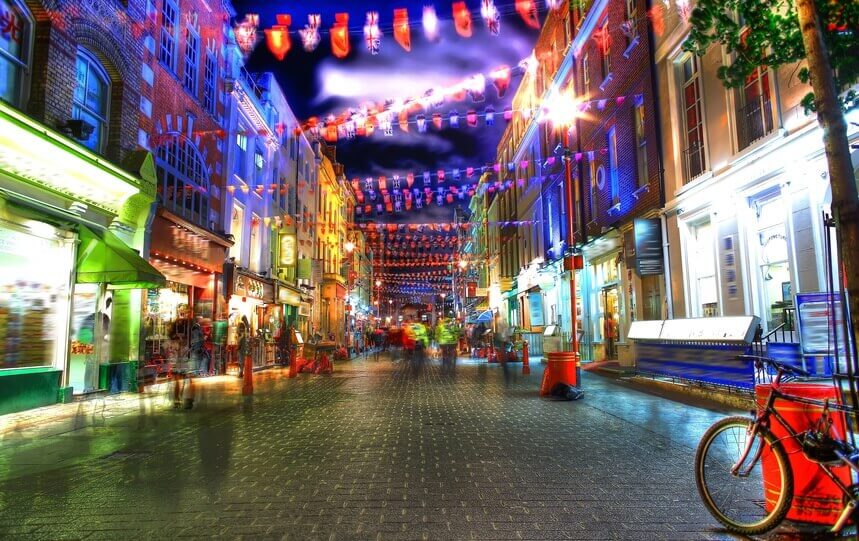 Try Hung's and Misato for great eats at reasonable (central London) prices.
After work
At the end of the day, again you're spoilt for choice. Soho's bar scene is one of the best in London. It's a brilliant place for a post-work pint and you'll find pubs and bars all over the area.
Head to Dean Street for a few of the best boozers in the capital, we particularly like the French House and the Crown & Two Chairmen.
Rent leased, shared, serviced and coworking offices in Soho
Getting your next office in London's creative heart couldn't be easier with Office Genie. We've got loads of space available for rent. All you have to do is:
Click on any office you like the look of.
If you think that property could work for you, fill out our enquiry. This should take a mere few seconds.
If you're struggling to choose between several, then click 'Add to shortlist' and you can ask about more than one at once!
You can change your search location, add further details about the price or size of the office you're looking to rent, or even expand your search in the box at the top of the screen.
If you'd like to talk to an expert about your office search, please do give us a call - you can find our search helpline number at the top of this very page.
Finally, good luck – we're confident we can find you an office that's just right