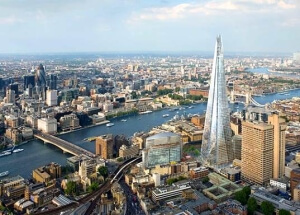 Attempting to rival the popularity of Canary Wharf as a business hub, a new project called International Quarter is being built next to the Olympic Park.
The project is believed to be costing around £2 billion and will include more than four million square feet of office space, spanning two large plots next to the park.
Head of office at property company Lend Lease, Kevin Chapman, said the development is "streets ahead of Canary Wharf" due to its superior transport and shopping infrastructure, although many would have laughed off this statement only a year ago.
He also claims the feel-good factor associated with the location, plus views of the stadium where the games took place, will add tremendous pulling power for potential employees of companies based there.
While Canary Wharf is already popular among businesses from the US, the location may not be ideal for everyone. With East London gaining popularity as a residential location, many young professionals in the city are expected to favour neighbourhoods such as Stratford.
But media firms have already shown interest in settling in this part of the city, owing to their typically young workforces. And, owing to its excellent transport links to the City, the project has also sparked interest in many financial firms.
According to the London Legacy Development Corporation, two of the biggest advantages offered by Stratford over popular locations such as Nine Elms, King's Cross and Docklands, are the Westfield Stratford City shopping centre and better transport links. Additionally office space in Stratford is cheaper than Canary Wharf, at about £30 to £35 per square feet compared with £40 to £45.