Office Space: Bristol
Bristol is not just an exciting, diverse, creative city. It's also one of the most important business destinations in the United Kingdom.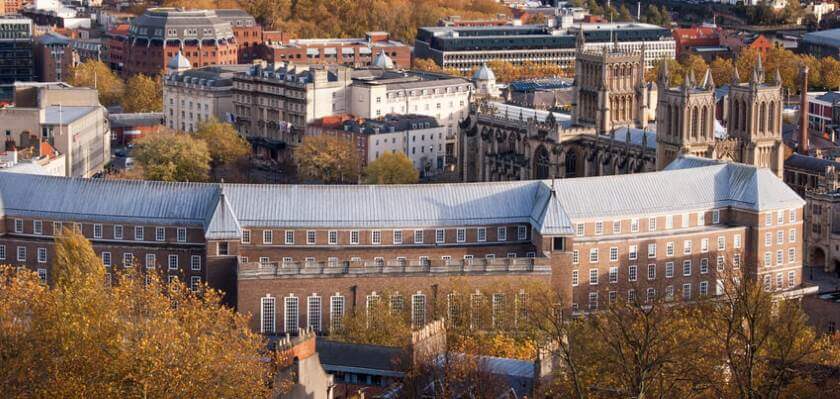 There's a huge knowledge pool in the area, particularly in the aerospace, defence, engineering and ICT sectors.
Bristol has also proven to be more recession-proof than other parts of the UK, with the area still seeing some growth in recent years. In recent years, the UK Competitiveness Index has found Bristol to have the most productive economy of any large English city outside of London. All this has undoubtedly helped attract world-class businesses such as Airbus, Aardman Animations, Hewlett Packard and Toshiba to the city.
When you're committing yourself to a location, it always helps if it's on the up. Around three billion pounds has been invested in the Bristol area to help sustain its international reputation for business excellence. This makes office rental in Bristol a particularly appealing option.
Basing your business in Bristol
So, what's the attraction with Bristol? Well firstly there's the people:
Talent pool: Employers have access to a workforce of 600000 and Bristol has the greatest proportion of qualified workers of any comparable English city outside of London.
Well educated: There are four universities in the region – The University of Bristol, University of West England, University of Bath and Bath Spa University. It's hardly a surprise Bristol has more people employed in knowledge-intensive industries than Oxford and Cambridge combined.
Happy days: Finally, and perhaps most importantly, Bristol is officially the smiliest city in the UK according to a Comic Relief survey!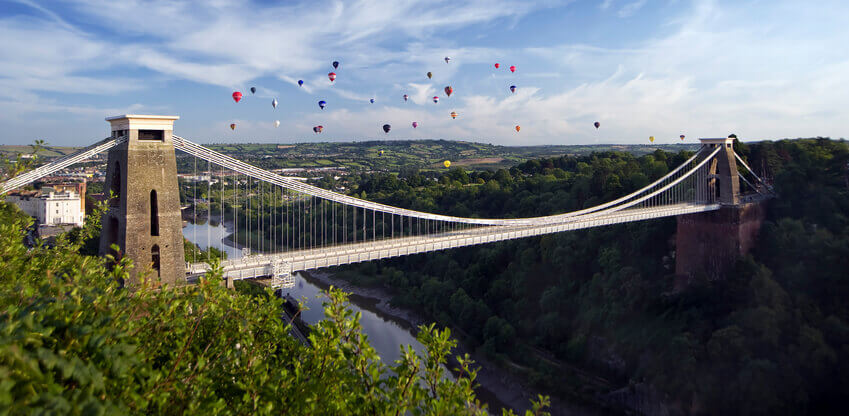 With the expertise of so many quality businesses (and all the potentially useful services they can attract) in such close proximity, your company could really benefit – whether from shared knowledge, forming competitive business partnerships or attracting top-notch employees.
Then there's the office space available for rent in Bristol:
The quantity and the quality: There's more than three million square metres of industrial and commercial floorspace available to let in Bristol. On Office Genie we also have almost 3000 desks in executive fully-serviced offices up for rent.
The prices: The average price for serviced office space in Bristol costs almost £200 less per person per month than an equivalent desk in a London business centre.
Bristol: The creative city
These prices are all the more impressive when you look at the nature of Bristol itself. Outside of the capital, nowhere does creative like Bristol (although Brighton residents might have something to say about that).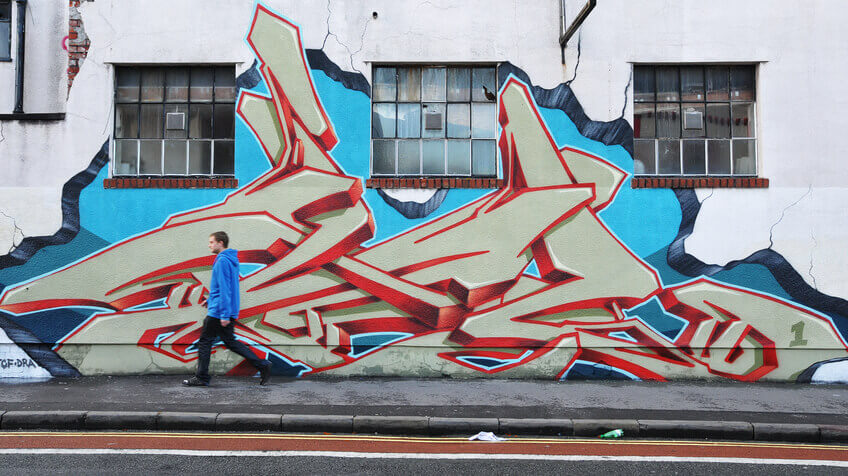 As well as boasting a fantastic arts scene it's a real hub of the creative industries; some 12% of the city's businesses work in the sector (around 1,350 companies). Within these there are some very big names: Aardman Animations and Endemol West to name but two.
All this gives the city a really vibrant atmosphere. Make no mistake, Bristol is a hugely exciting city in which to work. If this sounds like your thing, then you might want to check out the Clifton area in particular, it's becoming a real hotspot for the creative industries. There's also the Temple Quarter Enterprise Zone; already home to a number of exciting creative companies and tech businesses, the site around the Temple Meads station is attracting serious investment
And with creative businesses come interesting, alternative workspaces. In Bristol you'll find a good number of shared offices and coworking projects. These can be really handy if you're looking for flexible, all-inclusive space and can be quite cheap compared to a serviced office. You can read more about them in Office Genie's guide to shared offices.
Possibly not entirely unrelated to this is the number of excellent bars and pubs in the area, with many of the latter in particular boasting a great array of local ciders. This makes Bristol a top location for post-work drinks; something that often does wonders for a workforce (and don't forget some of the best business is done in the pub).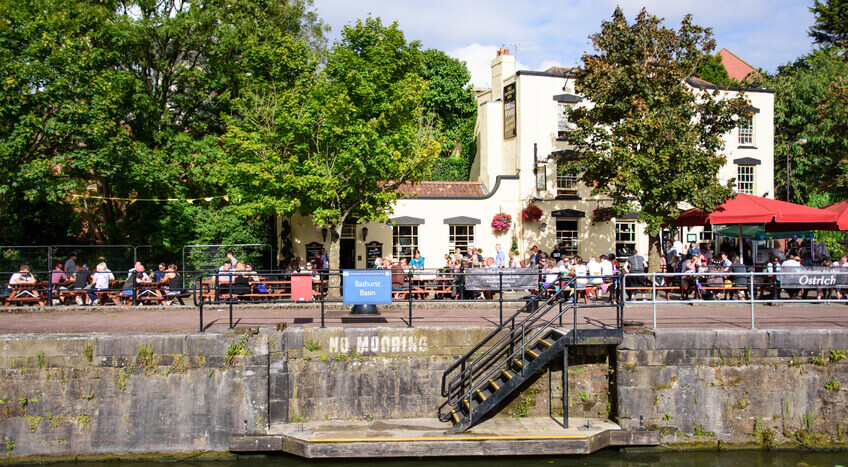 Getting about
Bristol is a real hub of the south west. London, Southampton, Birmingham and Cardiff are all within two hours, with the city close to both the M4 and M5 motorways.
Within Bristol extensive, efficient road networks mean the average commute is three minutes and 26 seconds per mile, compared to London's four minutes and three seconds.
Train services are efficient too, with services to London and Birmingham departing every half an hour. By 2017 a new high speed rail link to London is set to be introduced.
Bristol airport also makes international travel a breeze. It offers regular flights to over 60 cities across the world.
Searching rented, shared and serviced Bristol with Office Genie
So, how do you find office space to rent in Bristol using Office Genie? Well, it's all very simple:
Click an advert to discover a little more about those offices.
If any take your fancy, then fill out the enquiry form.
If nothing takes your eye, you can always search again.
This also allows you to change the number of people you're searching for and the price you'd like to pay per person.
If you want a cheap lease, it might be worth expanding your search radius. Often particularly cheap spaces can be found a little further out of town.