Office space in Clerkenwell
Hot on the heels of Soho, Clerkenwell is rapidly becoming one of London's most sought after business locations.
After experiencing fairly crippling decline after World War Two, it's another area of London that's been on the receiving end of serious investment and rapid regeneration. Recently innumerable bars, clubs, pubs, art galleries, restaurants, and most importantly businesses have sprung up in the Clerkenwell area.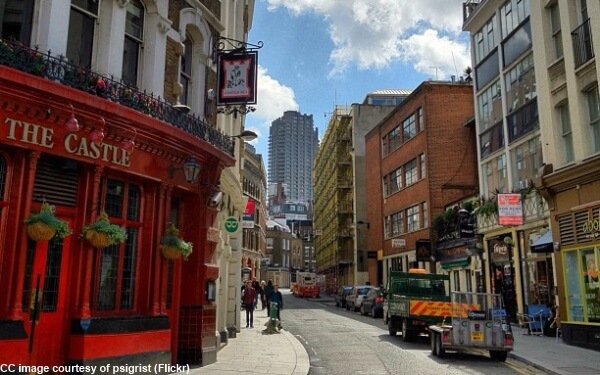 It's now a real hub for exciting enterprises, with a great number of web startups in particular, choosing to locate in Clerkenwell. The area boasts thousands of desks in shared, serviced and coworking offices, many of which you'll find available for rent right here on Office Genie. These are a particularly great option taken by the many small businesses that call this historic part of London home.
Office space options in Clerkenwell: Leased, shared, serviced offices and more
The office rental market in Clerkenwell can be separated into two distinct types of space:
Traditional office space: Lease your own property on a long-term contract from a landlord. These offer you the chance to design and manage your own space, often at the cheapest rental rates you can find. Do bear in mind it can be time-consuming managing your own office and the contracts can be inflexible.
Desk space: Serviced offices offer all-inclusive space to let; inclusive of premium features such as reception services and IT/tech support. Otherwise known as business centres, these executive spaces do come at a premium price though. If you want a cheap alternative consider shared offices, where you rent desks in another company's property. These usually give you access to a more basic package, limited to a desk, chair plus broadband and utility costs, but generally for a lower price. Both of these options are really flexible, generally offering desks on rolling month-to-month contracts; handy for a small business.
Coworking spaces
If you're looking for desk space, but neither of these options sound quite right, you could always consider coworking spaces. These fall in between serviced and shared offices. Like serviced office space they're purpose-designed, professionally run establishments built to provide desks for small businesses. However, they don't always come with such a high price tag.
This is because they're generally more basic, like a shared office. Again you'll often get a desk, chair, utilities, broadband and printing, but not much else. This could well be all you need though!
Coworking has become increasingly popular in recent years in the Clerkenwell area, which is beginning to rival Soho's fantastic coworking community. They are particularly prevalent around St. John's Gate, where a number of quality spaces are available
A day in the life of a Clerkenwell business
So, what's it actually like to work in Clerkenwell?
Commuting
Firstly getting to work shouldn't be a problem. There are three tube stops in the area, giving you access to four different tube lines. Farringdon is also a mainline station itself, that's also only one tube stop away from King's Cross.
Morning coffee
If you need a caffeine injection you probably go far wrong with the sleek Workshop Coffee (boasting what is arguably London's most extensive selection of fresh coffees) or the quirky Look Mum No Hands.
Lunchtime treats
Both the above are great options for lunch and/or are perfect informal meeting venues, when the crowds disperse. Other lunch spots of note include the cheap-but-very-cheerful Pho and Exmouth Market, which is home to a number of excellent eateries.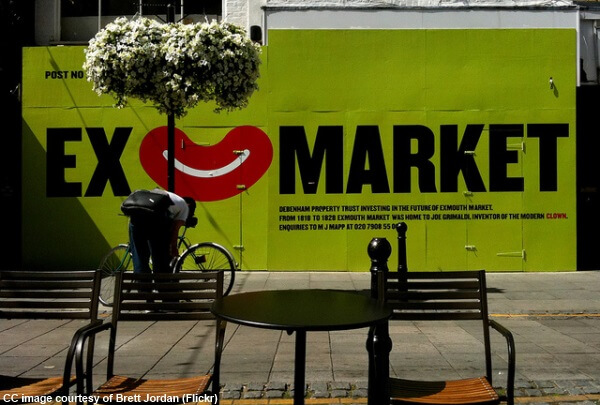 After hours
You're also spoilt for choice when it comes to finding a post-work pint. Clerkenwell is around a 15-20 walk away from lively Old Street. The area is also home to some of London's biggest and best clubs; the legendary Fabric is just one of the options right on your doorstep if you really want to cut loose after work.
Rent offices in Clerkenwell right here
Like the sound of Clerkenwell and fancy grabbing yourself a piece of the action? To rent a property all you have to do is:
Click 'View details' on any of the above offices.
Once you're settled on a property, simply fill in our enquiry form – it's really quick and easy.
See several you like? Adding properties to your list means you can enquire about multiple spaces at once.
If nothing takes your fancy, you can search again. This also allows you to add the ideal price you'd like to pay per desk, the number of people you're looking for and even expand your search radius!
Want to speak to someone about your search? By all means give an expert a call on the number you'll find at the top of every page.
Finally, best of luck with your search. We're confident you'll find a great office with Office Genie!