Office space in Edinburgh
So, your search for office space has brought you to Edinburgh. There's no doubt Scotland's beautiful capital is an excellent choice: Growing Business labelled it the fourth best place to do business in the UK. It's also been described as an 'ideopolis'; a hub for highly-qualified personnel working in knowledge-intensive industries.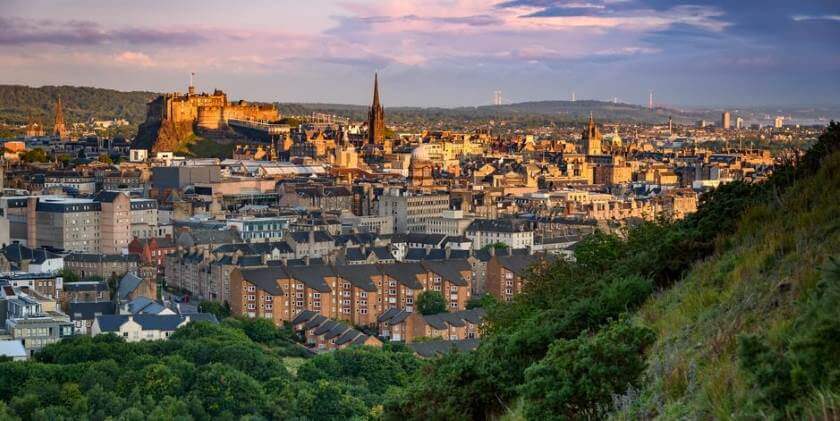 So, if you'd like to know more about what sorts of offices are available for rent and what the city's like to work in, all you have to do is read on.
Why Edinburgh?
Scotland's capital city is a top location for office rental for many reasons:
The people: Locating in Edinburgh gives you access to a top-class, highly-qualified workforce. The city has one of the lowest unemployment rates in the country, there are two universities and a working-age population of almost 350,000. Some 45.3% of these people are qualified to degree-level or higher. All this means a talent pool of the very highest quality.
The neighbours: Edinburgh is home to a host of business heavyweights, from HBOS to Aegon. This can bring a multitude of benefits; everything from the abundance of useful services, drawn to areas boasting these big names, to the general buzz of an exciting business environment.
The city: Then there's Edinburgh itself. A desirable location's a great way to keep staff happy and Scotland's capital is certainly a place people want to be, even with all the rain! It has been voted the second best place to live in the UK. Edinburgh boasts stunning architecture and an even more stunning situation; it sits snugly amongst the hills on the banks of the Firth of Forth. The city also plays host to the world's greatest arts festival; the Edinburgh Fringe which takes over the place every summer.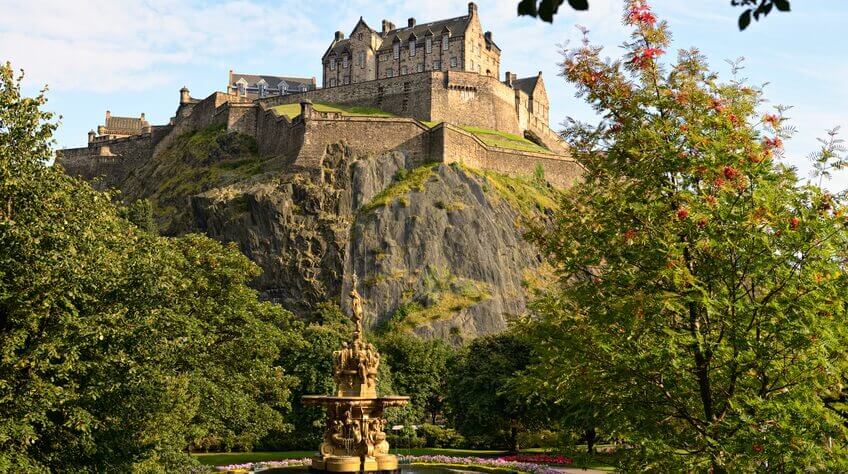 Offices in Edinburgh – leased, shared and serviced office options
If you want to rent office space in Edinburgh, you're in luck. The city boasts a great amount of quality office space in all different shapes and sizes. There's...
Traditional office space: Edinburgh is home to millions of square feet of traditional leased offices. If you want to manage your own space and customise it to fit your business, then you've got plenty of options.
Desk space: If you're looking to lease flexible, all-inclusive offices on a per-desk basis, Edinburgh is home to a number of premium serviced offices. If you want a cheap alternative, consider sharing another company's property: Shared offices are really flexible, and still all-inclusive; the more basic package you get with these is reflected in the lower price.
Where to rent office space in Edinburgh
The city centre is home to the vast majority of the office space market. Here you'll find a great variety of traditional leases and premium serviced spaces – and even a few shared offices as well. Do bear in mind, with a top location such as this often come top prices. Central Edinburgh offices generally are the most costly to rent.
The nearby district of Leith is home to an increasing number of commercial properties. It's a little further out of town, but this means you might well find some cheap offices here. It's an area that's been on the receiving end of some serious regeneration in recent years. Now, Leith boasts a great choice of pubs, bars and restaurants and a stunning waterfront. So, follow the money and consider office rental in Leith.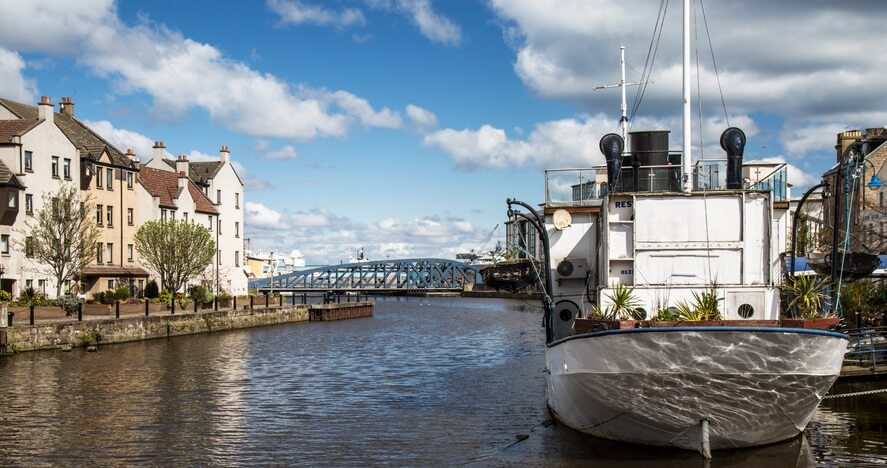 One of the city's top business parks is also a little further out of town, near South Gyle, just inside the bypass. Here you can potentially avoid the commutes (and again maybe even some of the highest prices) you'll find in Edinburgh Central. It's still really easy to get into the centre, particularly with South Gyle Station on your doorstep.
Travel: Edinburgh
Within the city there's a great bus network, as you would expect of any capital. The city council are also hoping to build a tram system, which would make travelling around Edinburgh even more convenient.
Getting away is also a breeze: The city boasts the UK's second largest station in Edinburgh Waverley. Between this station and the more central Haymarket you'll find trains that will take you across Scotland, down to London and even as far south as Penzance.
If you are heading to London from Edinburgh it may make more sense to fly. Flights from Edinburgh Airport are less than 90 minutes in length and can cost as little as £30 one way. Flying to London can be considerably quicker and less expensive than the train.
If you're a business with an international reach. Flights leave Edinburgh for a whole host of destinations across Europe and further afield to exotic climes such as Mexico. Excitingly for international businesses looking to rent office space in Edinburgh, there are plans in place to add a £25 million extension to the airport.
Using Office Genie
Finding an office to let in Edinburgh couldn't be easier. We've got a great variety of different offices available for rent, many of which are listed above. If any take your eye all you have to do is...
Click 'Full details and photos' to get a bit more information.
If you'd like to enquire click 'Request details' and fill in the quick, simple enquiry form.
If you'd like to search again, use the box on at the very top of this page. You can also add the size of office you're looking for and an ideal price per person.
As with anywhere, you might find cheap offices in Edinburgh are a little further out of the city centre. Sound good? Change your search radius to expand your search.
If you'd like to speak to a person, feel free to give our search team a call on our dedicated hotline (found at the top of the page).