Office space: Glasgow
Glasgow, Scotland's second city, is its commercial capital and one of the top locations in the UK for office rental. But is it right for you?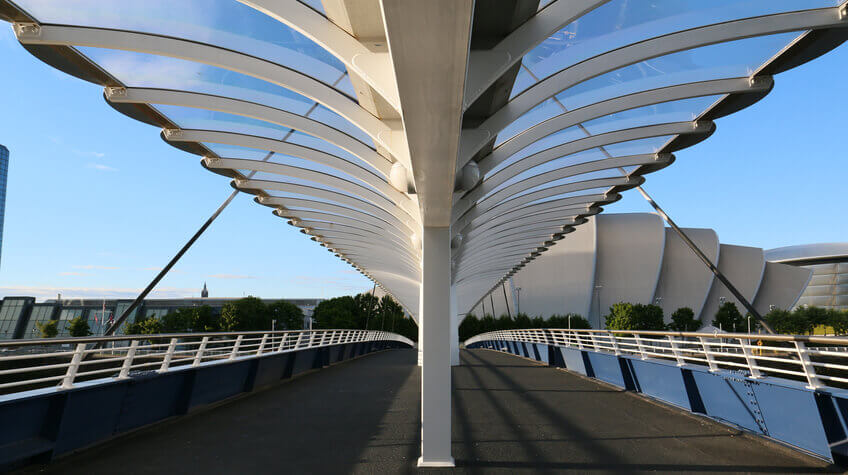 In short, with the success of the 2014 Commonwealth Games, and billions invested in regeneration, this buzzing cosmopolitan city is a place you want to be.
Past, present and future
Glasgow has a rich heritage dating back to its mercantile and shipping industries, evident in the stunning Victorian and Georgian architecture around the city.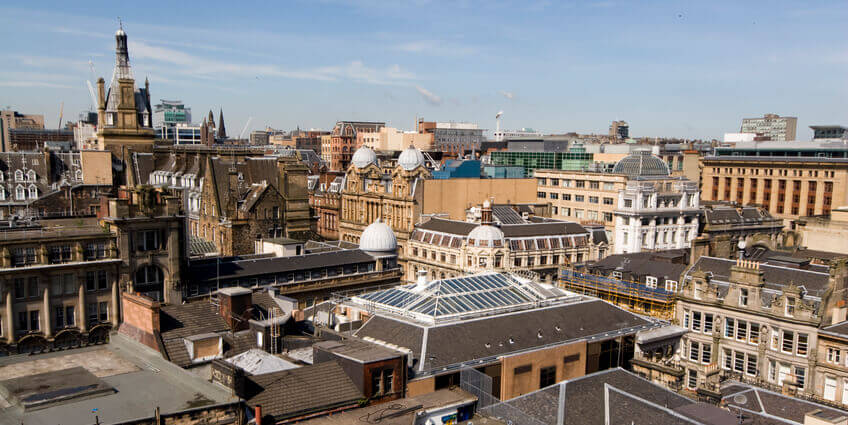 But it is also very much a city of the present, a fact backed by it recently being awarded the European City of Culture title. The city is currently the beneficiary of vast amounts of investment, which it is hoped will attract further national and international businesses to the area. With an abundance of office space, particularly in comparison to Edinburgh, Glasgow can now confidently call itself Scotland's hotspot for new business.
What's out there? Rented, shared and serviced office options in Glasgow
With such a considerable array of types of office up for rent in Glasgow, what exactly are your options? You can find all the following right here on Office Genie:
Traditional leases: Renting an office on a long-term contract remains the most popular type of office space and you're spoilt for choice in Glasgow.
Serviced offices: Premium business centres that offer all-inclusive packages are also abundant in the city. In addition to an unrivalled service level, these also offer super-flexible rolling month-to-month contracts.
Shared offices: Office Genie also lists desks in shared offices in Glasgow. This style of desk rental, where you rent empty space in another company's offices, could be a really viable option. As you tend to get a slightly more basic package than in a serviced office, these can be a cheap, all-inclusive equivalent.
You can find many of the above dotted about all over the city but like anywhere, certain parts of Glasgow are synonymous with certain industries. Are you a forward-thinking tech business? Then you'll find yourself right at home at the Hillington Park Innovation Centre. Or, If you're an exciting business working in media sector then check out the Pacific Quay Digital Media Park; a real hotspot for the broadcasting industry. Whoever you are and whatever you do, there's a place for to you rent in Glasgow.
Doing business in Glasgow
Want to know why you should lease office space in Glasgow? Well, below are only a few of the many reasons to go for it:
With a pool of more than 400,000 skilled workers and three universities within the city, there is no shortage of qualified personnel.
The city is a magnet for talent, as well as top blue chip companies such as JP Morgan and BNP Paribas.
Everything's generally cheaper: property prices, office rental rates, transport links and utility bills. Occupancy costs in Glasgow can be up to 30% cheaper than in other major UK cities.
Glasgow has an enviable reputation for shopping, while 20% of the city is green space. It's a place people want to work, which obviously helps keep a workforce happy.
Connectivity
Scotland's largest city is located on the banks of the River Clyde and is easily accessible by every mode of transport. With the M74 as a backbone to its extensive road network, more than 1.6 million people are within a 45-minute commute.
The area also boasts one of the largest public transport systems in the UK, as well as an international airport merely eight miles from the city centre.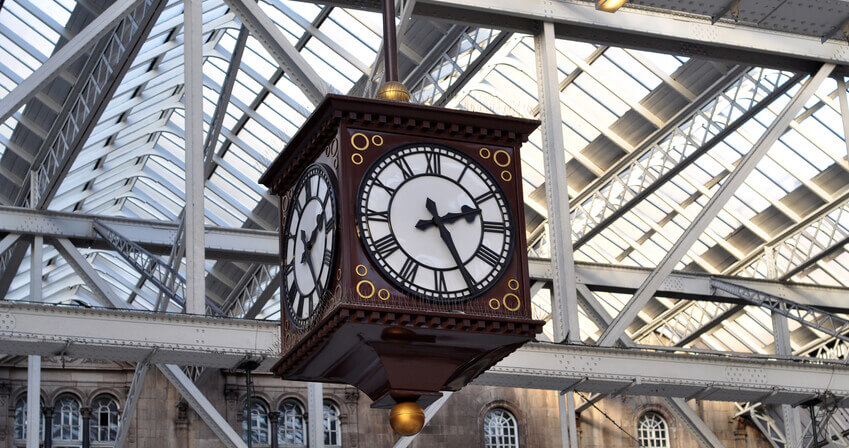 Find space with Office Genie
If you want to let offices in Glasgow you've come to the right place. Your new home could be but but a few clicks away. Here's how to find office and desk in Scotland's commercial capital:
Click on any of the offices above to learn more.
If you think you might like to rent that office, you can enquire by filling out our simple enquiry form.
If you've not quite found the perfect space, you can always search again using the box at the very top of the listings.
With this you can also change the number of people you'd like to find space for, as well as the amount you'd like to pay.
If you'd like a cheap property, things tend to get less expensive out of town. Use our 'Radius' option to expand your search radius.