Office space: Liverpool
Few cities have undergone as dramatic a revival in recent years as Liverpool. In its 19th Century heyday the city's wealth exceeded that of London. Benjamin Disraeli even named Liverpool the 'second city of the empire' in this period.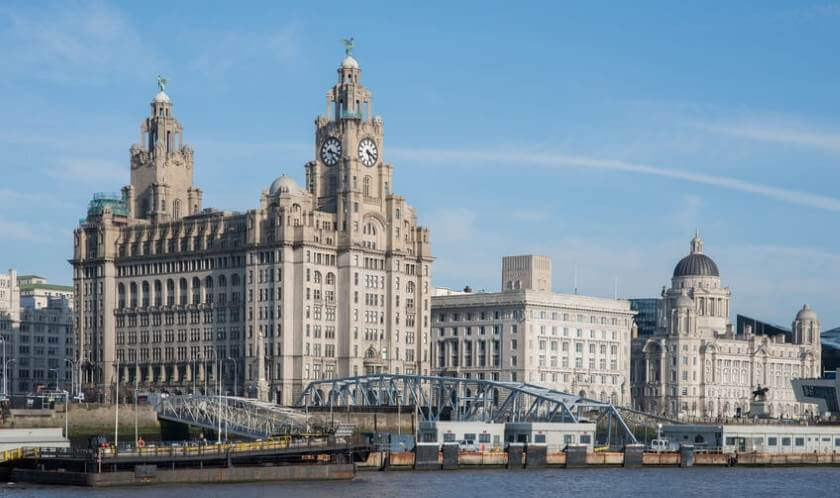 However, in the late 20th Century the city was hit by considerable decline. This has all changed now. Liverpool is a vibrant city, oozing promise and accomplishment, with an exciting future ahead. Factor in the recent intense amounts of investment and this city could be the perfect place to rent a home for your business.
A city on the up
With more than four billion pounds committed to its regeneration, Liverpool is in the process of a remarkable 'economic renaissance'; evident everywhere from the growing commercial district to the stunning waterfront.
Major projects within the city have attracted more businesses and built on the city's growing commercial reputation, including the likes of AstraZeneca, Sony and John West. Make no mistake, if you're looking to rent office space in Liverpool you'll be in very good company.
Its economic rebirth has also sparked an increase in the number of new commercial properties available for rent in the city, many of which are listed right here on Office Genie.
Cut costs with Liverpool offices
Despite huge amounts of investment, Merseyside still remains one of the cheapest places in the UK for office rental. Lease prices are significantly cheaper than you'll find in most other UK cities. In fact, a single desk in the super-flexible serviced offices in available in Liverpool costs around £350 less per month than the equivalent desk space in a London business centre.
Labour is also considerably more affordable than in other parts of the UK. In Liverpool salaries are 25% lower than they are in London. Around 2.2 million people live within 30 minutes of the city and what's more, many of these people are highly qualified. With three universities and access to more than 50,000 students there is a huge amount of potential in the city.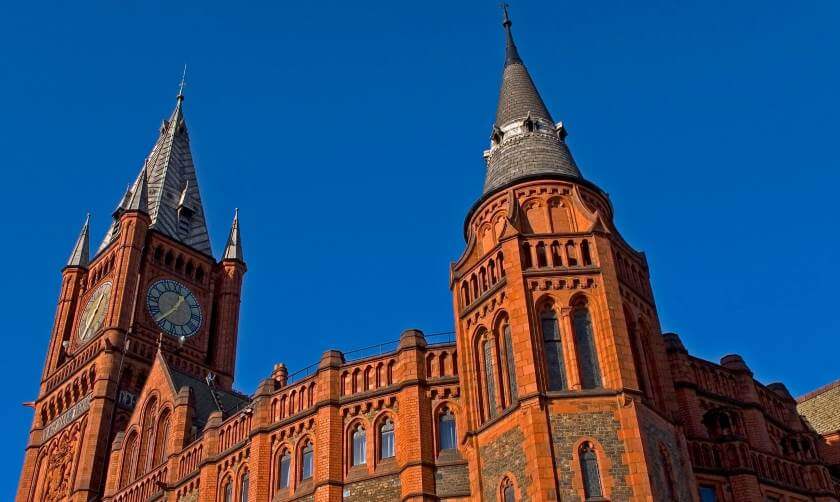 Liverpool also has the highest student retention rate in the UK, with six out of 10 students staying on in employment in the area.
Top transport links
If you're renting office space in Liverpool, you're going to be well connected. Two thirds of the UK's population live within a two-hour drive and the city is served by four motorways. By rail, you can get quickly to the major UK cities and London is little more than two hours away.
Liverpool John Lennon Airport gives you access to more than 70 destinations across the world. Unique to Liverpool is the port, which is currently busier than any point in its history, handling more than 33.5 million tonnes of goods every year.
How to rent shared, leased and serviced offices in Liverpool with Office Genie
Getting a brand spanking new office to let in Liverpool couldn't be easier if you use Office Genie. Above you can browse our great range of shared, leased and fully-serviced office space. All you have to do is…
Click 'View details' to find out more about any property you like.
If you want to enquire just fill in the form.
You can alternatively search again using the box at the top of the page if none of the offices above take your fancy.
You can also add the number of people you'd like to house and an ideal cost–per-person number in this box.
Expand your search radius using our 'Radius' option. Remember, cheap properties are often found a little further away from town and city centres. This means it might be worth considering areas such as the technology park at Wavertree rather than the waterfront or commercial district if you want a really cheap office in Liverpool.