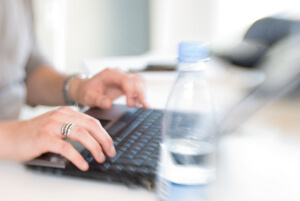 Growth is not the major concern for businesses right now according to the unsurprising results of a survey of 400 firms by Thompson Online Benefits. What is interesting about the survey is that it shows beyond all reasonable doubt the ways in which organisations are looking to restructure how they work and redefine their shape for the time the current economic gloom has lifted.
Around 90 per cent are currently looking at the flexible benefits they offer to staff, defined in the survey as covering everything from pensions to flexible working, better communication and programmes to address health and general wellbeing. Similarly, just under 90 per cent of those surveyed identified improving employee engagement as one of their main objectives when looking at flexible working.
No doubt this will be music to the ears of David Cameron who last week launched his Employee Engagement Taskforce, although with so many companies already aware of the importance of this particular management issue, maybe it's not needed.
But from whatever direction these changes are coming, it is yet another clear sign that the relationship between people and work is changing radically, driven in part by economic necessity, but also by an awareness of the new ways in which work can be integrated into our lives to help us achieve a better work-life balance and take more care of ourselves and those we love.