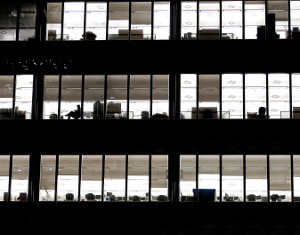 The anticipated future yields on commercial property investments in the UK do not seem be hitting a level that investors would feel comfortable with. The yields for commercial properties at some of UK's top auctions may not cross double-digit figures, with some likely to be under 6%.
The current economic climate and future expectations from the commercial property market are important considerations for real estate investors. An estimate of where long-term interest rates are likely to stand is needed to make informed investment decisions.
Strong returns can be realised if interest rates are 2% to 3% above inflation figures. With inflation currently at 4%, an interest rate of about 6-7% would give real returns. Considering the ownership and other related costs, the cost of funds can be expected at 8% to 10%, keeping in mind the 3% margin being charged by banks on property loans.
Property value will also be influenced by the actions being proposed by RBS and Ireland's NAMA (National Asset Management Agency). While RBS has announced its intention to off-load most of its commercial securities backed by bad loans, in Britain, USA and Germany, NAMA has said that it is looking to increase property sales. Add to this, banks' hesitancy to give the green light to mortgage refinances, and it is likely that the property supply in the market will see an increase.
The measures being proposed by these financial institutions may take some time to materialize. Nevertheless, in the next two years, prices are most likely to be hit by a surplus in the market.