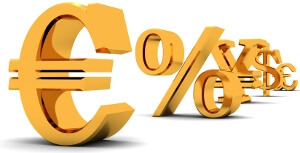 Project Merlin is the UK government's initiative to promote lending by major banks to businesses in general and small businesses in particular. The likes of HSBC, RBS, Lloyds Banking Group and Barclays are all part of this initiative; but it looks like UK's banks may fail to meet their first-quarter target.
Bank of England's latest figures reveal that close to £16.8bn were lent to small businesses in the first quarter, not quite meeting the £19bn target decided upon by the David Cameron administration and Britain's banks. The numbers were better as far as overall lending to businesses was concerned, coming in at £47.2bn in the first three months of 2011. This was just about £300m lower than the target.
Launched in the month of February, Project Merlin is the result of long-drawn negotiations between the government and the country's top banks. Announced by George Osbourne, Chancellor of the Exchequer, the project has been a subject of debate, with claims that it does not address the key issues pertaining to bank lending, including low competition among UK's banks, inadequate transparency and the failure to understand customer needs effectively.
While the banks are mum on the target achieved, they have the support of the Treasury, which has stated that it is heartening to note that the banks have remained focused on meeting the target numbers. A spokesperson for the Treasury said that the Merlin project was still in its initial stages, though he also admitted that failure to meet the set targets would come as a disappointment.