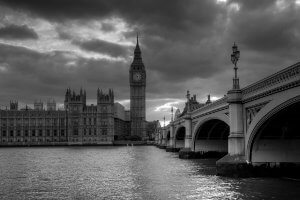 London real estate investors have reason to rejoice. New statistics reveal that the property value in central London has increased, with prices seeing a significant improvement. This compares favourably with the downward trend in values witnessed in 2009, when the country was in the throes of recession. Most experts agree that the outlook for the London commercial property market in the near future seems to be optimistic.
Knight Frank, while coming out with its May 2011 index for Prime Central London, said that the rise in property value for the month stood at 1.4%. This represented an 8.3% year-on-year growth rate. As against the March 2009 figures, the prices of Prime London properties have risen 33%.
Overseas investors have been the key drivers of this value boost, snapping up London commercial property, with Asian, American and European investors having shifted their attention to the city. Knight Frank also stated that 60% of new properties being built in London were being purchased by Asian buyers. Eurozone and American investors also have an added incentive to turn to the UK, as they enjoy discounted prices because of foreign exchange rates, at 16% and 17% respectively. With the currency movements in their favour, more and more foreign investors are looking to purchase commercial property in prime London locations.
London is a major financial hub, with many businesses concentrated in the city's centre. The office space rental values are also moving up, and according to commercial property company British Land, the rents of offices in central London locations have now spiked for three successive quarters.