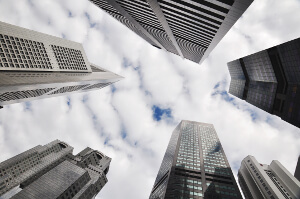 The world's biggest workplace solutions provider, Regus, is offering working areas to businesses hit by the strikes that have been called by London Underground drivers. Four strikes have been announced in protest at the dismissal of a Tube driver and Regus has stepped in to provide workspace to the affected businesses free of cost.
South and London-based businesses will be provided with free access to lounges, gratis refreshments and Wi-Fi internet for nothing too. Commuters will not have to deal with the hassles of using alternate transportation to get around London as they can very conveniently use a locally-based Regus centre to work. The free access to Regus business lounges will be offered in the last week of June, from the 28th until July 1st. All south UK businesses can take up of the offer, with pre-booking being highly recommended in view of the anticipated demand.
The company's Regional Director, Celia Donne, said that UK businesses don't need to be held up as a result of this strike, stating that the loss incurred could amount to £48 million per day. She added that Regus business centres would provide the connectivity and technology that commuters need to work in comfort on the Underground strike days. Businesses will not have to deal with productivity downtimes nor will commuters have to arrange and pay for alternate transportation.
Regus has a presence in 85 countries and operates more than a thousand business centres. Its facilities are regarded as being world-class, and it serves more than 800,000 clients on a daily basis.