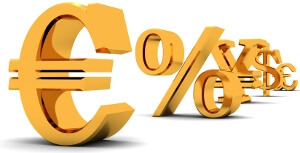 A survey by PricewaterhouseCoopers and the CBI shows the performance of insurance companies was strong in the Q2. In fact, the financial services sector witnessed a surge in both business volumes and the number of people being hired. According to experts, if this trend continues, the demand for commercial property in London and other major cities could see an upward spike.
The survey shows the head count of individuals employed by financial services companies in the previous three months increased by 11,000 - the fastest since the financial crisis. The improvement in the sector and the business volumes registered seem to have encouraged companies to go on a recruitment drive. This is clearly good news for the business property market in key destinations such as the capital.
Ian McCafferty, CBI's chief economic advisor, said profits increased with the volume and income growth, as well as widening spreads. The positive results were recorded even with the increases in costs and a rise in default loans. The only sectors that witnessed a drop in volumes were securities trading and banking.
Recently, the findings of a RICS survey revealed the growing interest among foreign investors in UK's prime commercial property. It also stated that London's commercial properties were being snapped up and its property market was performing better in comparison with other UK regions.