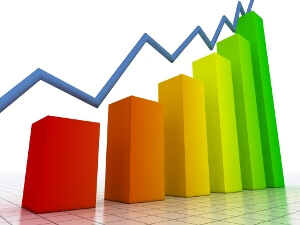 While more than 70 per cent of SMEs had overdraft applications approved in the last 12 months, just 15 per cent of the UK's businesses actually applied for one, according to research.
The British Bankers Association welcomed the numbers, calling them encouraging, but the Federation of Small Businesses had a different view.
It said small firms were apprehensive about approaching traditional financial institutions like banks to apply for new credit or for extending overdrafts. The reasons for the low morale included unfavourable terms quoted by banks or even just a flat refusal for extensions and new finance approvals.
On the plus side, the survey from market research consultancy BDRC Continental also indicated almost three quarters (72 per cent) of all applications for business credit by SMEs had been met with approval.
Another finding showed close to 60 per cent of all loan applications were also successful, showing further signs of the financial sector's willingness to support small businesses. The survey respondents consisted of 5,000 medium and small firms.
Financing is one of the key challenges SMEs face when looking to expand their business or meet operational needs. Bu the mixed results indicate that a majority of SMEs still consider banks unapproachable and that they have a preference for alternate means of financing.