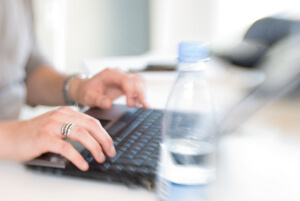 Job profile, brand name, and remuneration apart, the location and quality of your office are other factors that potential employees look at when considering various employment options. According to the research committee chairman of the BCO (British Council for Offices') Matt Oakley, there is an emerging trend among businesses to use their premises to market themselves more effectively to candidates.
Employees are the most valuable assets of a company. Attracting the best talent in their respective industries is one of the key objectives of businesses. To this end, they try many ways to lure talent. Some of the common ones include offering candidates flexible working hours, work-from-home options, added vacation days, profit-sharing options for higher-level positions, and other perks.
It is also a known fact that the office location is an important aspect that businesses consider when zeroing in on the commercial property. It should ideally be accessible via different types of public transportation, to allow employees an easy and convenient to-and-fro commute. A desirable office location can be used as a tool to draw and retain top staff, Oakley states.
Office amenities also assume a lot of importance in the present age, where people have become used to modern day conveniences, and expect their workplace to meet their comfort needs. Oakley says that Gen Y employees, most of whom are tech-savvy, will be more satisfied with an office that has up-to-date facilities as opposed to a more basic one.
As companies are emerging from the recession, they believe that a quality office space in a desirable urban or rural location can give potential candidates and staff something to think about.