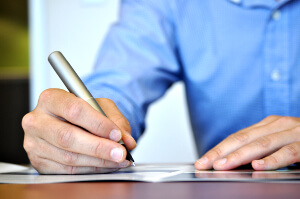 According to the latest research, the days when your typical office consisted of small, private and enclosed rooms are past. Open plan is now the firm favourite for businesses.
Modern office architecture has done away with the claustrophobia and mundane ambience of traditional designs. The offices of today are increasingly following an open plan architecture, which is characterised by big and open workspaces and fewer private rooms.
In fact, reports suggest that businesses looking for commercial property are putting emphasis on open plan office architecture.
The chairman of the British Council for Offices research board, Matt Oakley, said that the move to more open spaces in offices has been witnessed over the past two decades. Where previously upper management would sit in private rooms, even this has changed.
Office space has also grown in size to facilitate this move from small enclosures to open workspaces and low-panel cubicles. Such open plan work environments are believed to create opportunities to interact more freely as well as observe and learn from co-workers with different skills and more experience.
Oakley also spoke about the rising trend of workers socializing more than before within their office environs. The open plan architecture also facilitates better delivery of important office technology like Wi-Fi in both informal and formal work areas. Such a design also encourages co-workers to congregate and interact more informally.