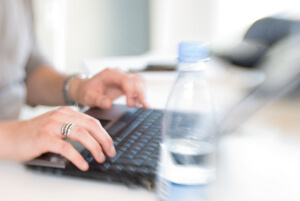 The results of a recent Recruitment and Employment Confederation (REC) survey revealed that the job outlook is looking up for freelancers.
In its previous survey, 74 per cent of UK employers had said they were planning to enhance their permanent staff within the next few months. But they seem to have changed their minds, with the latest report seeing this percentage drop to 67 per cent. It is claimed the continuing gloomy economy is to blame for this change in attitude.
Because of this, employers are opting to hire freelancers and temporary staff to run their business operations with greater flexibility. According to the survey, 79 per cent of UK employers are planning to hire more temporary workers or retain their existing temp staff. Just 17 per cent said they intend to cut down on their hiring of temporary employees.
At present the country has a record high of close to two million freelancers. This temporary workforce is helping struggling businesses meet their productivity needs when demand peaks, said REC's Research Director Roger Tweedy.
SMEs are treading cautiously in the light of the frail economy, and have put their plans for expansion on the backburner for now. While 66 per cent of UK employers said they would give permanent hiring a boost last month, less than 50 per cent of employers are currently willing to go ahead with these plans.
The apprehension about slow growth is particularly prevalent in the publishing, haulage, printing and construction sectors. Other concerns include the possibility that raw material prices could spike and delays in invoice settlements by customers.