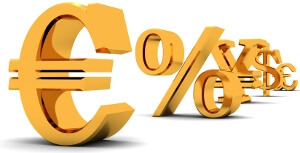 With freelancer numbers still rising and quality shared office space in demand, there must surely be a case for developers snapping up old retail units and repurposing them into centrally located office units.
In a case of supply exceeding demand, a latest report suggests that there are far too many options in UK business properties as far as the retail industry is concerned. This is believed to be adversely affecting the real estate market in this sector.
Only recently were there reports of the country's business property market as a whole performing better than expected. The latest findings come as a surprise given the fact that the retail sector is traditionally a booming one, with the ever-present demand for shops and retail space.
Matthew Hopkinson from the Local Data Company, a leading research company in retail insight and data, offered his views on this matter. He said that the availability of real estate for retailers was over-abundant. He spoke in this regard after Mary Portas, a consultant in the retail marketing sector, shared her thoughts on the demand-supply scenario in this sector.
She said that town centres were as good as dead, given the fact that there were no retail buyers for the shops and office space. Hopkinson consented with Portas' views, agreeing that the issue had got out of hand, and was causing a spiral effect where attracting investment and new retailers had become a Herculean task.
There is a deluge of shops in the country, and this fact needs to be addressed by experts. The research company also revealed that it had found a performance gap between the country's leading town centres, and that this divide was growing by the day.