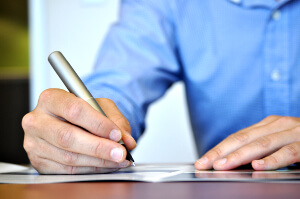 The government should support the country's SMEs and freelancers to give the economy a much needed boost, according to the The Institute of Chartered Accountants in England and Wales (ICAEW).
ICAEW CEO Michael Izza said the EU's red tape is hindering the growth of small businesses. To combat this, he said the UK government must divert its attention to small firms and implement measures that spur their growth. Small and medium scale enterprises need to be provided with tools that help them recruit staff and export products and services to countries worldwide.
There are close to five million SMEs in the UK as against six-thousand large companies.
Of this five million, about four million comprise sole traders. Given these large numbers, it would make sense to count on SMEs to tackle the country's unemployment problems. There are more than 1.5 million Britons currently getting by with jobseeker's allowance. If even half a million small businesses recruited one person, 500,000 new jobs will be generated. After all, there is truth in the saying that small businesses drive the economy and help it flourish.
Yet another reason why SMEs need more support from the government is the forecasted recession looming in the horizon. UK's managers are pessimistic about the future, with close to 70% predicting a drop in GDP. The private sector can assist the government in the recovery process. In return, the government needs to launch taxation measures and other initiatives that give SMEs a boost. These include tax breaks and a more simplified taxation structure.