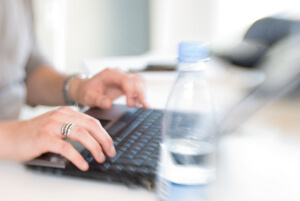 A new research reveals that small businesses in the UK may be willing to relocate if such an activity results in cost savings. A study conducted by price comparison service Make it Cheaper and the Centre for Economics and Business Research (CEBR) showed that over 33% of the country's small business owners would consider moving office as a cost-reduction strategy. The research also identified the most expensive and the cheapest UK business locations.
It was not a surprise that London emerged as the costliest place to rent and buy commercial property in the United Kingdom, being close to 40% higher in comparison to other UK areas. Last on the list of business costs was Wales. But the entrepreneurial activity and demand for office property in the capital city was still the highest. It was reported that twelve new businesses crop up for every hundred that exist in London, while the national average is more along the lines of ten per hundred.
Royal Institution of Chartered Surveyors' (RICS) Paul Bagust said that relocating may not necessarily save money in all cases. Changing premises is an expensive proposition, and even with low business rates, overheads like rent, service charges and insurance can add up to quite a big amount. He also stated competition as another factor; unless a good demand for your service/product continued to exist in the location you move to, there is no point relocating even if your office rental rates are low. Bagust also said that small businesses should negotiate with their landlords before signing a lease agreement, while freelancers should consider shared office spaces to cut costs.