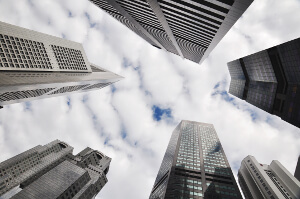 Serviced offices in South Yorkshire's metropolitan borough, Sheffield, are filling up. Firms are increasingly preferring to move into serviced office spaces, says a latest officebroker.com survey. With the rise in short-term and flexible office space activity in Sheffield, officebroker.com believes that this is 'the city to be'. Over the years, serviced and shared offices have become increasingly popular among small businesses and start-ups looking for high-quality and cost-effective solutions.
Officebroker.com noted that over the last nine months, the number of businesses moving into serviced offices in the city centre had tripled. The survey also revealed that the firms were looking for more work space than before, almost as much as that required for 3 workstations on an average. The office space enquiries in Sheffield had also seen an uptick, increasing by almost 12%.
At the same time, the cost per workstation saw a dip to £169, amounting to a 4% fall. On an average, the contract length also fell to 9 months, from a previous 10 months. Officebroker.com said that firms were looking to avoid taking on the financial load of commercial agreements that tie them in for longer periods, and were opting for flexible, short-term deals instead. The overheads accompanying office space rentals and the flexibility to adapt to change and changing business needs, were two factors that firms emphasized most upon, stated officebroker.com. Leases over longer terms are restrictive and capital-intensive as far as SMEs and start-ups are concerned. This explains the shift to short-term serviced office rental solutions.