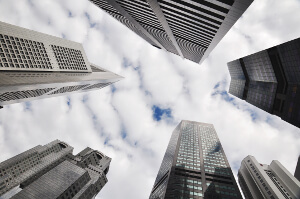 According to advisory business Gresham Down Capital Partners, commercial property worth over £6.5 billion is available for sale in Central London while the West End and the City have commercial properties worth £1.56 billion and £5 billion respectively.
More recently, it was reported that the capital's West End in particular was attracting a lot of interest from British buyers, while it was a hotspot as far as property rentals were concerned.
A recent trend has seen UK banks selling and even encouraging their clients to sell commercial property. Gresham Down Capital Partners expects an acceleration in this trend, and estimates that more stock will be added by owners who are looking to book profits on purchases transacted in the last two years and from loans maturing in commercial mortgage backed security (CMBS) portfolios.
The company also predicts polarized markets as far as debt and equity investors are concerned. It also forecasts that foreign investors, particularly equity investors, will be the dominant force in the market. Overseas investors already represent close to half the commercial property buyers in Central London.
As far as debt buyers go, Gresham Down stated that the number of banks that are actively lending has seen a decline to less than 15, down from 25. The company said that investment property worth £1.43 billion is up for sale in the City while the figures for West End stand at £1.08 billion.
2011's turnover is £4.17 billion for the City and £3.33 billion for West End, which is an increase of one-thirds in comparison to last year's investment turnover.