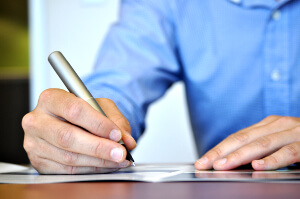 The Department for Business, Innovation and Skills (BIS) has said that the new start-up program aimed at former service personnel will now include military professionals as well.
The scheme entitled 'Be the Boss' started in June last year. It will now be injected with £5 million from the UK government to broaden its scope to include ex-servicemen from the armed forces. This decision was taken after it was observed that more than a thousand military leavers had expressed interest in the 'Be the Boss' scheme.
Minister for Business and Enterprise, Mark Prisk, stated that the scheme would be helpful for ex-army personnel whose employment opportunities are limited owing to injury, to embark on an entrepreneurial career.
Self-employment among former servicemen is very low at about 6 per cent. Much of this has to do with the near-absence of a proper network given the nature of their career, which is largely mobile. It is not difficult to understand why they often struggle to flag off their own business ventures.
Under this scheme, loan amounts of up to £30,000 will be provided. Training, mentoring and a number of other services will also be provided to ex-service personnel by delivery partner RBL (Royal British Legion). Co-investment from the private sector will also ensure the sustainability of the scheme.
Prisk commended RBL on its work, while the leading non-profit organization's scheme was also praised by Personal Development Bureau's Rupert Honywood as an encouraging initiative that will deliver real value to ex- army personnel looking at entrepreneurial careers.