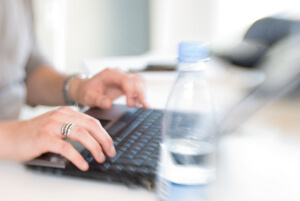 The latest report by leading online employment platform Elance shows that the opportunities for freelancers working online increased by a whopping 120 per cent in 2011.
The findings indicate that a growing number of businesses are recruiting freelancers and increasingly turning to a global online talent pool to get their job done.
In 2011, the new job postings on Elance added up to 650,000 and represented more than £318m in total earnings. This is a stark difference in relation to the slower hiring pace as seen in the case of permanent jobs in the present economy.
Online professionals in over 100 countries have also seen their earnings rise this year, including Spain and Greece. Among freelance professionals too, some attracted a higher demand than the rest.
For instance, the demand for freelance software developers was up by more than 200 per cent, followed by those with skills in mobile technology (up by 137 per cent) and WordPress (up by 100 per cent). Freelancers specialising in social media such as Twitter and Facebook were also sought after, with employment opportunities for these professionals increasing by more than 50 per cent.
Freelance content writers also had a good year as demand soared 72 per cent; while freelancers with graphic designing skills saw hiring opportunities spike an excellent 176 per cent. In a world where businesses go the extra mile to develop and maintain a good online presence, it was not surprising to see the demand for freelance internet marketing specialists rise to 132 per cent.
Elance CEO Fabio Rosati concluded 2011's job figures clearly reveal businesses are incorporating an increasing amount of online freelance work into their strategies and moving away from the more traditional nine-to-five employment structure.