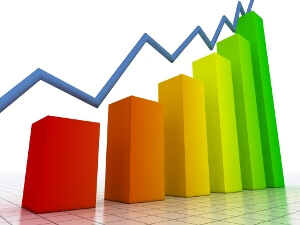 According to new research, almost three-quarters of office space in the UK doesn't make the grade.
Office space is generally divided into grades A, B and C where A represents prime quality while grade B falls under the 'good quality' category and grade C is considered substandard.
According to a recent survey conducted by DTZ Holdings, the quality of almost 70 per cent of the total office space in the UK is not up to the mark (as in it falls under the 'C' grade).
Surprisingly, the availability of these below par spaces stands at 3.5 per cent. Office spaces under grades A and B, on the other hand, have higher rates of availability at 12 per cent and 19 per cent respectively.
The 70 per cent grade C office stock currently adds up to well over 720 million sq ft all over the country. The total area of grade C office space is estimated to be higher than grade A and B spaces put together.
Currently only nine per cent of office stock can be considered grade A and 22 per cent qualifies under grade B. A major concentration of grade C office space is in minor markets of the UK where development activity has moved at snail's pace, and there is very little modern stock to speak of.
DTZ suggests redevelopment as a solution to tackle the issue of obsolete office space in the grade C category. However, it also adds that generating development interest in regional markets may be tougher in comparison to that in London, where 14 percent of substandard stock is being redeveloped.