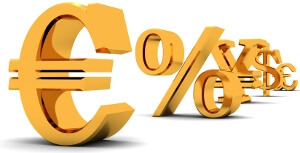 Start-ups that were launched this year in the UK can help the economy in more ways than one. This is what a recent study commissioned by T-Mobile and undertaken by HBS (Henley Business School) has to say.
The new start-ups that were surveyed were called 'TOTs', in reference to them being just 12 (T) months old, having an optimistic (O) attitude towards business success and being technologically-forward (T) by employing online social media and smartphones to give their businesses a boost.
How can the UK's economy benefit from these TOTs? According to HBS, TOTs are experiencing faster growth in comparison to traditional start-ups. More than 200 TOTs surveyed stated that they expected close to a 30 per cent spike in revenue over the next year; with the average revenue in the first year of operation being anywhere between £100,000 and £250,000.
Taking these figures into consideration, HBS reckons that at least £350m can be added to the economy if 10 per cent of the UK's start-ups in 2011 were TOTs.
On the job front too, TOTs could do their bit, creating close to 70,000 new employment opportunities in 2012. This is based on the fact that, on an average, TOTs hire four permanent employees.
What makes TOTs different from the more traditional start-ups? For starters, they are technologically progressive, using business apps and social platforms like Facebook, Twitter and LinkedIn for product promotion, customer engagement, and real-time customer reactions about their offerings. Adopting this approach at an early stage can deliver a high ROI (return on investment), says a different study carried out by Accenture.