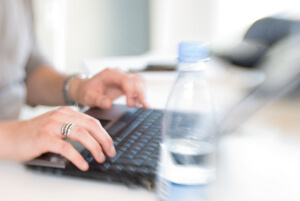 Sage UK's latest survey indicates small business owners have no problem working during this festive season.
In fact, two-thirds of the entrepreneurs surveyed said that the Christmas break would be used to plan for the 2012 business year.
They admitted that the more peaceful atmosphere during this time will help them better assess the steps of action for the next year.
The survey questioned 1,000 respondents, and the results indicate that Britain's entrepreneurs are a dedicated lot who don't mind working even while their companies have closed business during the holidays.
Of the 1,000 small business owners (SBOs), five per cent said that they plan to work on Christmas Day as well while seven per cent would treat Boxing Day like any other work day and ten per cent of the surveyed entrepreneurs said that they plan on putting in extra time on New Year's day.
It is interesting to note that close to 85 per cent of SBOs said that they were looking to make the most of the tranquil atmosphere during this time, and working without distractions. At the same time, some admitted that the reduced resources over Christmas holidays, with banks, IT support and suppliers shutting shop, would somewhat hamper their work plans.
A majority of the entrepreneurs working during the Christmas and New Year break said that planning payroll and finances would top their work priority list during this time.
The hard-working SBOs of Britain will be ushering in New Year with some good news. In a move that will benefit both small businesses and the problem of youth unemployment, the government has announced financial incentives for SMEs that hire young apprentices.