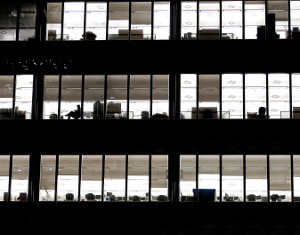 According to a report by commercial property consultants Lambert Hampton Smith, there is lack of quality office space in Cardiff.
With the demand for grade A office space expected to strengthen in 2013, developers may fail to capitalise on these key opportunities.
City centre offices usually attract the most attention from businesses, and the take up in locations such as Central London is typically excellent. Currently there is five million square feet of speculative office space development in Central London; but there is a shortage as far as other regions go, especially Cardiff.
In the Welsh capital there is only 75,000 square feet of grade A office space available in the city centre. Moreover, there are no speculative development projects at the moment. Given the current level of office take-up, the available office space would meet just six months of supply.
It is important that office development projects are timed such that they correspond well with the potential spike in demand. This is given the fact that there is usually a time lag of two years from the time construction commences till the development is complete.
Going by the latest economic forecasts, GDP levels could see an improvement in 2013 or 2014. Given this positive outlook, it will bode well for developers to launch new grade A office projects to both meet and make the most of the expected demand surge.
This is more so in cities such as Cardiff, where there is a mere 16 per cent of grade A stock, while the figures for Newport and Swansea are much better, at 41 per cent and 49 per cent respectively.