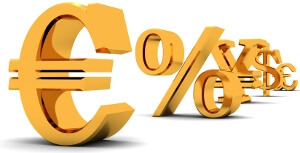 According to the latest survey conducted by Huddlebuy.co.uk, it looks as if entrepreneurs in the UK are disillusioned with banks and prefer alternative forms of financing.
The results can be seen as further proof that the UK's small business owners have a growing pessimism towards banks.
Huddlebuy.co.uk more recently asked 1,000 small business owners in the UK about their funding plans for the New Year. Their response indicated that they were less confident about getting funding approvals from banks, and would much rather rely on other more reliable financing options.
Of the 1,000 surveyed, a whopping 65 per cent planned to approach alternate financing entities in 2012. Another revelation was in relation to young entrepreneurs, almost 75 per cent of whom preferred alternative financing channels for their business this year.
It is estimated that banks are, in actuality, the last solution for businesses looking for funding and investment. The country's banks have stopped lending the way they used to, with the scenario expected to worsen in the near future.
Huddlebuy.co.uk said that banks should adopt a little less talk and little more action policy, where they actually follow through with their initiatives to assist start-ups.
The results of the survey show that the UK government's Project Merlin initiative, aimed at boosting bank lending to SMEs, has not lived up to expectations. Instead, the country's entrepreneurs are turning to the peer lending and equity crowd-funding marketplace like Funding Circle and Crowdcube, which offer small businesses the financial support they need.