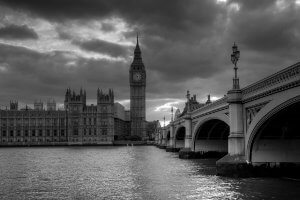 A new survey by Lloyds Banking Group shows investor confidence in the London commercial property market has fallen to its lowest level in the past two years.
The two major reasons for this pessimism are the yet-to-be-resolved euro zone crisis and the regulatory changes with respect to bank lending.
The survey revealed that investors in the UK commercial property sector are uneasy about what the market holds in the future. This attitude is also a result of the hesitancy with respect to property lending on the part of banks that do not want to risk debt accumulation against property.
The falling confidence in the office space and commercial space sectors in the capital comes as a bit of a surprise. This is given the fact that even more recently, London was believed to be immune to the headwinds pounding the regional property markets.
A major factor behind this optimism was the continued overseas demand for London commercial property. But it looks as if the fragile world economy is having a profound effect on the confidence of commercial property investors in the UK.
Despite the fears, London continues to form the bulk of all international property investments in the country. European, Asian, Middle Eastern and American companies invested over £10bn in London commercial property last year, which amounts to a whopping 77 per cent of the £13bn overseas investment in the country.
This kind of international investment and the limited new property development have together supported the London commercial property market, but the latest survey now points towards a less sanguine outlook.