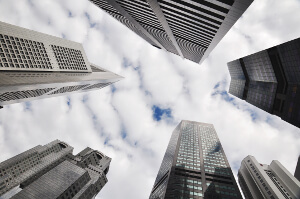 Can the government do more to financially support the country's young entrepreneurs? Business magnate Sir Richard Branson and young entrepreneur Zoe Jackson certainly seem to think so.
They have called on David Cameron to introduce loans for Britain's young entrepreneurs, much along the lines of student loans.
Not all of Britain's young minds may want to continue on to university; some may prefer to start their own business ventures. They need to be encouraged by the government, and be provided with suitable financial assistance. This was the argument presented by Jackson, who said that an investment fund for the youth at attractive interest rates needs to be launched by the government.
Presently, students can avail government loans for higher education at rates that are much below those available at commercial financial institutions. A loan of £9,000 a year can be approved to pay towards tuition fees, while over £7,000 per year is also offered to pay for maintenance.
The idea for 'young entrepreneur loans' began with the Control Shift report, which outlined the ways in which entrepreneurship could be fostered among Britain's youth. The proposals drew on the studies conducted by the Virgin Media Pioneers campaign, an initiative to empower the country's young innovators.
David Cameron is said to be enthusiastic about the investment fund suggestions put forth by Branson and Jackson, and has said that there could be announcement on this matter in the near future. If such an initiative comes through, many young Britons will be able to nurture their entrepreneurial potential and contribute immensely to the economy.