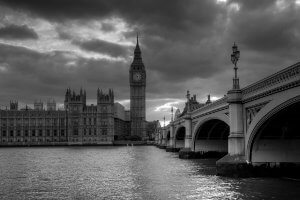 UK's tech industry is helping the London office market stay strong. The latest numbers reveal that office space take-up in the capital city has increased among technology companies.
As the financial services sector downsizes in the current economy, there is understandably a corresponding effect on the property market as a result of this.
However, even as the office take-up in London is falling in the wider market, it is being balanced by the increasing take-up by IT, internet and telecom start-up companies.
In fact, technology companies doubled office take up in central London last year. This marks a big step up in occupation, from 640,000 square feet in 2010 to 1.3m square feet in 2011.
While Old Street has been the favourite destination of technology companies for the past ten years, many have started exploring options in other areas of Central London. Google, for instance, has built a presence in Covent Garden while major daily deal website Groupon has taken up 43,000 square feet in The City (this formerly belonged to Bank of America Merrill Lynch). Nokia is also planning to make Paddington its UK headquarters.
The government has been trying to develop east London as the Silicon Valley of Europe by offering investment incentives and cutting red tape for tech start-ups. Many European entrepreneurs prefer to have a presence in east London as they view it to be an ideal place for recruitment and financing. The area's creative air is also its USP, attracting many businesses to this part of the city.