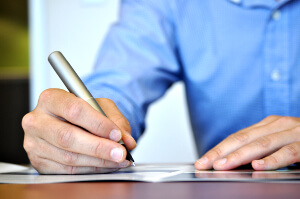 According to analysts, the prospects for the UK office market in 2012 are mixed.
On the one hand, the domestic economy has been affected by the fiscal squeeze much more than anticipated. On the other, the London Olympics and Bank of England's asset purchases could be a silver lining and boost confidence in the office sector.
This is the view of Jones Lang LaSalle analysts who most recently discussed their expectations for the country's office and retail space market. They said the performance in the first six months would be largely flat and may even dip slightly. However, prospects for the second half will be bright and the general sentiment would be positive.
Though employment numbers would most likely improve, the slower pace of growth in the public and financial sectors will lower the demand for office space. What this means is that occupiers would wait on until the economy picks up a bit before making important decisions on office space investment. Until such time, leasing activity will be subdued, with businesses focusing less on space expansion and more on cost-cutting.
But supply will drive the regional office space sector. The market has been seen to react positively to quality space and the right pricing, but currently, there are few such opportunities. New offices may attract more demand if there are operational and financial advantages for businesses. And the current demand for secondary office space is reasonable at best.
It is to be seen if Jones Lang LaSalle analysts' market expectations come true as the year unfolds. The economy back home and the Europe debt problem will have a major influence on the level of investment activity.