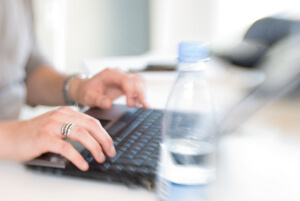 It appears as if the country's mid-market entrepreneurs have a bleak view of future economic prospects.
According to the latest Investec Entrepreneur Confidence Index, a significant number of entrepreneurs in the UK don't expect the economic climate in 2012 to improve.
Just 13 per cent were hopeful of a better year ahead while 39 per cent felt that the economy could deteriorate slightly. One in ten expected the economy to take a turn for the worse. Thirty-one leading entrepreneurs took part in the survey; together, their business turnover is about £1.3 billion.
This lack of optimism and confidence is the lowest since the Index first conducted a survey back in December 2009. During that time, 64 per cent of entrepreneurs believed that the UK economy would witness an improvement while just 18 per cent felt otherwise.
While the economy is clearly a concern, the entrepreneurs have better expectations from their businesses. All thirty-one surveyed said that profits would grow this year, with one in every four entrepreneurs forecasting considerable growth.
Investec said that entrepreneurs are typically optimistic about their enterprises and often spot opportunities when the economic climate is weak. This is evidenced by the fact that close to 50 per cent of entrepreneurs admitted to having acquisition plans in 2012 while 84 per cent preferred to grow their enterprises organically.
And it was interesting to note that cost-cutting was not on entrepreneurs' minds, with only 15 per cent expecting to make cuts. More than 50 per cent, on the other hand, were planning to increase their R&D investment during the year.