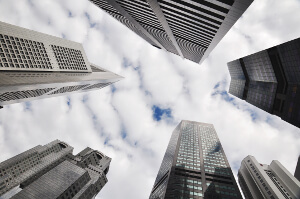 If you are planning to get into the franchise business, here's some good news. Market research expert Key Note says that the country's franchising industry has witnessed consistent growth through the economic downturn.
In 2011, the industry grew 3.2 per cent as over 200 new franchised outlets set up shop. And though the growth is smaller in comparison to the 5.1 per cent seen in 2010, franchising has bypassed the losses that other markets in the UK have suffered over the past months.
Key Note says that franchising offers good opportunities for aspiring businessmen. There are many big brands and business models that can be tapped into. To add to this, quite a few banks have started offering concessions aimed specifically at franchisees, to help them make up for the high start-up investment needed to set up a franchised outlet.
The franchising industry sub-sectors that performed the best were hotels, catering and personal services. They are expected to continue their strong growth this year, supported by a more buoyant domestic tourism industry. However, it is to be seen if sub-sectors like property and transport will reverse their poor performance over the last five years.
A major reason why franchising is a popular business opportunity is because the franchisee enjoys the franchisor's protected reputation. But while it is a more stable way of getting your business started, operating a successful franchise can be challenging in a weak economic climate. Investing in a solid business model and understanding the risks associated with franchising, can prepare you for success.