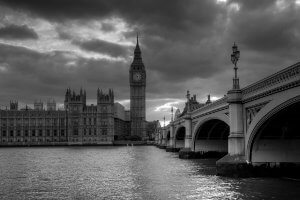 It looks like Square Mile offices are becoming less comfortable than they used to be. According to a latest report by real estate advisor DTZ, businesses in the City of London have cropped the office space per worker on the back of economic concerns. The space efficiency initiatives have seen occupancy costs fall to 7.3 per cent.
The yearly occupancy cost per workstation now stands at £8,720 in the City. This includes rent, property tax and maintenance costs. Employees now have to do with about 10 square metres of workstation space; back in 2010, it was 11 square metres.
Things are worse as far as banks and insurance groups are concerned, with the space per employee standing at an average of 8 square metres. In comparison, employees in New York have a better deal cut out for them, with a more comfortable per worker office space of 20.9 square metres.
DTZ says that occupiers are aiming for cost cuts with this move, as the Eurozone developments are forcing companies across the board to consolidate. However, it says that the efficiency drive is a temporary one, and the picture may look different once there is positive news with regard to the economy. DTZ also forecasts the workstation occupancy costs to rise to an average of £10,400 by 2016.
Not just London, but other major cities have also seen a fall in occupancy costs. Birmingham's, for instance, slumped 11.5 per cent. On the flip side, occupancy costs rose 12.5 per cent in West End, as a result of a supply scarcity.