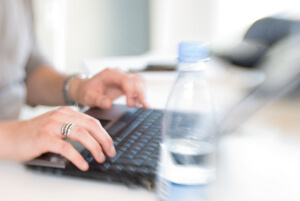 Looks like London has a new competitor. The historic town of Exeter has emerged as a hub for some of the country's most promising new businesses.
An Experian research, commissioned by the BBC, shows that almost 1,000 of the over 7,000 firms in the county town have demonstrated the potential to reach significant heights of success.
Quite a few of these businesses call the University of Exeter's Business Innovation Centre their home. Accommodation apart, it offers start-ups mentoring and advice. The centre was established in 2000, and hosts up to fifty-five new businesses; these include Crowdcube and Fantasy Shopper, two of the best-known start-ups of 2011.
What attracts new businesses and start-ups to Exeter? According to Crowdcube co-founder Luke Lang, the local council has tirelessly tried to attract big names like Met Office and EDF to the city, whilst also fostering a robust start-up community. This in turn, has brought experience and talent to the area, and consequently helped smaller businesses.
With one of the best-ranked universities, and efficient road, air and rail links, Exeter has become a bustling hub and attracted top talent to its shores.
Lang also says that Crowdcube's rather unique location always surprises people; after all London is and has been the number one destination for businesses. Exeter's transformation is proof of the fact that you don't have to be based in the capital city to prosper. And perhaps no one proves that better than Crowdcube, with its co-founder adding that weekend trips to the beach make the choice of location even more worthwhile.