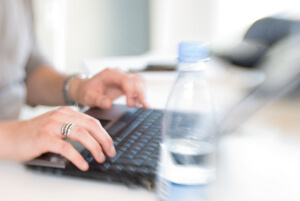 After the success of Silicon Milkroundabout I and II, the job fair will return for the third time next month. Silicon Milkroundabout III will serve as a platform to connect job candidates with start-ups, and take place on May 26-27 at East London's Old Truman Brewery in Brick Lane.
The upcoming job fair will be building on the success enjoyed by the first two events. An estimated 105 start-ups will be participating this time around, with 800 job opportunities for aspirants. The previous event was held in October last year and the pilot event was held in May. From the first time it was launched in an East London bar, the candidate numbers have tripled to 1,500 and over 168 positions have been filled up at more than 130 start-ups.
And while last time around, the focus was on connecting web developers with start-ups, this year's event will expand to include product managers and designers. The earlier events attracted some of the most successful and best-known start-ups from the UK; Silicon Milkroundabout III holds much promise too.
The start-up behind the event is Songkick, UK's popular live music alert service. Co-founder of Songkick Pete Smith said that it was a challenge to attract young talent towards start-up jobs and away from lucrative positions at tech giants and investment banks. Silicon Milkroundabout is an attempt to capture the attention of job seekers towards start-ups where they can enjoy just as exciting careers.