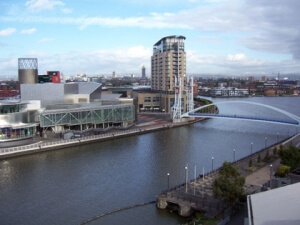 A report has revealed Manchester is fast becoming a hub for serviced office space. It is snapping at the heels of London, which is currently the country's biggest serviced office market and the seventh-largest in the world.
Since 2005, Manchester's serviced offices have doubled, with almost 13,000 city centre employees working out of serviced office spaces. A serviced office comes with business facilities and workstations, and typically has a monthly-fee structure.
Companies prefer the convenience offered by a serviced office; with ready-to-use facilities, they can concentrate on their core business and only need to pay the all-inclusive monthly rent. In fact, serviced offices have become firm favourites of start-ups and small businesses in the UK.
Even as the serviced office market has witnessed growth, the performance of the conventional leased office market has been flat over the past three years. However, city centre office space in Manchester has registered a strong take-up, with recent figures indicating a better performance in 2012's first quarter in comparison to the same period in the previous year.
In 2005, Manchester was home to 37 serviced office centres. Over the years, this number has risen steadily, with 2011 recording 77 serviced offices in the city. Not just this, but Manchester's serviced office market has grown at a faster rate than that seen in London and Edinburgh.
This growth is impressive in the present economic climate, and points to a transition towards more flexible office space solutions. A workstation in a Manchester serviced office will cost a business £276 per month, on an average.