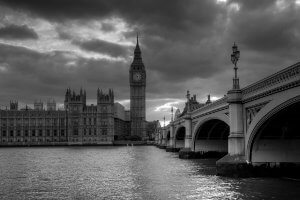 According to a latest report, there is lesser investor interest in the capital's office properties in comparison to the same a few years ago. While London offices were increasingly sought after by investors during the financial crisis, they are being overlooked for real estate gems in other locations.
Jason Baggaley, fund manager at Standard Life Investments (SLI), says that the extremely high capital growth priced into prime office sites in central London, is to blame. He feels that short leases present more attractive opportunities than the more expensively priced central London properties. The rationale for this is the hesitancy by tenants to move to new locations in the present environment. The hassles and costs associated with relocating in the current economy where slow growth is a concern, are discouraging tenants. The demand and take-up is nothing to write home about, adds Baggaley, and cites the large yield margins - up to 250 basis points - on short leases, as proof.
Pricey London office properties have started putting off potential investors even as the city continues to retain its position as one of Europe's most active markets. And there are numbers to back up this claim. A recent PriceWaterhouseCoopers survey reveals that London is currently ranked tenth in a list of 27 cities, based on new investment and performance. Last year, it enjoyed the numero uno position. The survey respondents included money managers, investors and brokers.
Already, Central London properties are starting to be viewed warily by investors. This is given the noticeable pricing bubble, with a fewer number of assets being hailed as sure-fire bets.