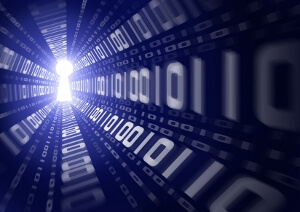 According to a latest report, industry bodies have called on the UK's ministers to take a second view of the proposed laws concerning data protection. The European Commission recently made known its intention to take more stringent data violation measures, which industry groups feel will lead to greater red tape and consequently hamper business growth.
Interactive Media in Retail Group, Internet Advertising Bureau, Direct Marketing Association and the Federation of Small Businesses all came together to present an open letter to the government about the effects such a clamp down would have. In their letter, they said that the proposals wouldn't allow business models to evolve freely and give existing business more bureaucratic red tape to contend with. At the same time, they agreed that responsible data use can offer businesses, consumers and the economy huge benefits. The group, however, argued that restrictive measures would prevent start-ups and small businesses from getting the revenue necessary for developing and supporting their activities.
The UK government has always stated how small businesses are vital cogs, and that they need to be effectively supported to drive growth and innovation. The letter said that most of these innovators are start-ups working out of borrowed office space and spare bedrooms. The proposed laws would be roadblocks in their efforts to develop their activities and scale up flexibly. Such prescriptive measures would also put the country's digital businesses at a disadvantage to their US counterparts, said trade groups.