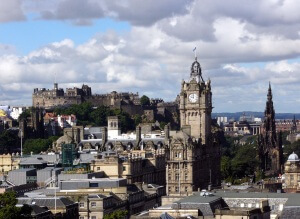 According to a recent news report, shared office spaces in Edinburgh are no longer the priciest in Scotland. Recording a steep decrease of 36 per cent in the first quarter of the year, Edinburgh is currently placed behind Aberdeen.
Previously the second costliest city in the United Kingdom after London, office spaces in Edinburgh have now become cheaper to encourage more businesses to shift to the Capital.
Office space take-up in Edinburgh has seen very little improvement in the past year while Aberdeen recorded an increase of 33 per cent. The average price of office spaces in Aberdeen also saw a significant increase in the last quarter of 2012.
Edinburghhas always been considered a prime area for offices with many firms prepared to pay high prices and premiums for office spaces in the city. Recent studies carried out on the EH1, EH2 as well as EH3 postcodes in Edinburgh revealed that the Capital's standing in the serviced office market suffered a decline owing to the relocation of major corporations.
The commercial spaces shared by different companies, i.e. the serviced office market, saw significant decline when large companies like Tesco decided to move to a new location. The excess supply of office spaces is the main cause for the considerable fall in prices.
However, several companies continue to sign long term agreements to occupy office spaces in Edinburgh owing to the current attractive prices and flexible options. Companies are also lured by the business prospects that Edinburgh presents. The Capital's prime location and falling office prices are particularly attractive to small businesses and start-ups.