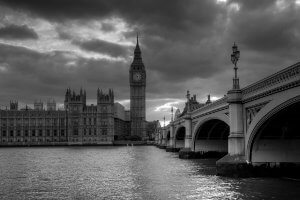 To encourage better entrepreneurial skills and scope for innovation in the UK, the government has announced a ₤100 million fund to sponsor research partnerships.
Officially opening the RPIF (Research Partnership Investment Fund) to universities and start-ups for bidding, it was first made public in the more recent budget.
Initiated by the minister for science and UK universities, this fund will be invested in research partnerships among businesses, charities and universities. With recent evidence proving the relation between enterprise innovation and collaborations with universities, start-ups in the UK are hoping for sponsorship.
Apart from safeguarding currently active research centres, entrepreneurs hope that this massive fund will also support new developments and research centres. They hope to receive generous grants of ₤10 million to ₤35 million per project.
However, before they can secure adequate funding from the government, universities must also prove that they can generate at least twice the funds through private investors. This is where start-ups and established businesses in the UK can make a contribution. Independent panels will oversee the entries for the bidding.
Inaugurating the research partnership fund,Minister of State for Universities and Science David Willetts announced that this collaboration between charities, businesses and universities is beneficial to the economy. By attracting considerable investments from private organisations, the UK industry can improve its research base.
Willetts believes that the new fund worth ₤100 million will encourage UK's leading organisations and institutions to collaborate. This could significantly change the industry by boosting drive growth as well as encouraging innovation while creating more jobs.