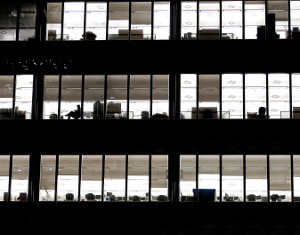 According to a new report presented by the Centre for Cities, York's growing demand as a business hub should be supported by adequate infrastructure.
The current state of office spaces in the region requires improvements to retain old businesses and attract more organisations. Compared to other well-off cities, York has responded impressively to increasing office space requirements.
It is believed that the prime rentable value of the city's office spaces is not considered high enough for speculative developers. Local authorities collaborated to free up office spaces, increase housing and improve infrastructure of transport to boost York's prime rentable value.
The city currently relies mainly on pre-let development, leaving potential businesses to wait for office spaces to be built or emptied.
On an annual basis, York increased office spaces by 3.4per cent from 2000 to 2008. The number of private office jobs increased by 43 per cent while private office businesses experienced a growth of 74 per cent. According to the new report, the demand for York office space in January 2012 declined from 2006 to 2011 owing to lack of infrastructure.
Currently, the city has over 372,000 square metres of office space, 107,500 square metres of which are believed to be available for businesses. Only 57,150 square metres are ready for immediate occupation while over 50,000 square metres of office space have planning permission.
Take-up from 2008 to 2010 remained fairly uniform at 13,400 square metres but decreased to just over 7,100 square metres last year. The increased take-up from 2008 is largely attributed to multinational organisations like Tata Steel and NFU Mutual.