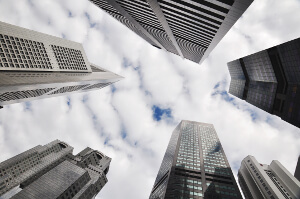 In a bid to encourage start-up companies with business potential, the UK government has announced an extensive campaign called Business in You. After offering millions of pounds in sponsorship as well as expert mentoring from business magnates, the government also promised office spaces all over the UK. Earlier in 2012, Prime Minister David Cameron announced that numerous buildings will be assigned for start-ups exclusively. Recently, the UK government allocated eighteen government owned buildings for start-up companies at low prices.
A grand total of over 200,000 square feet is currently allocated to small businesses and the first sites have already been revealed in prime locations. Sites in city centres of metropolitans like Birmingham, Nottingham, and Leeds have been announced. Smaller cities like Beverly (Yorkshire) and Waterlooville (Hampshire) are also included in this campaign.
Mark Prisk, UK's business minister, is currently appealing to start-ups and other new organisations to register with the government. Prisk will also be managing the office spaces on behalf of the UK government. The government is hoping to offer financial support and guidance to the interested parties. This extensive space offered by the government is the result of efficient use of financial aid and space. According to Francis Maude (Cabinet Minister), the government saved a substantial amount of £100 million in the previous financial year.
By setting a tight grip on the use of government property and space, start-ups will benefit from cheap office space in prime areas. It was found that in certain situations, selling buildings or exiting leases on short notice was not possible. Instead of letting precious office space sit idle, the government is making additional space for small businesses.