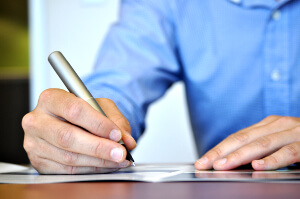 One out of every four new recruits this year will be freelancers or contractors, says a latest report. This is based on the latest labour market outlook presented by the CIPD (Chartered Institute of Personnel and Development).
The institute's Spring 2012 report has predicted that the private sector will be increasingly looking to fill at least 27 per cent of its new positions with contractors and freelancers.
The public sector is also expected to heavily engage the services of interim workers.
Due to permanent positions being frozen or pared back, demands for continuous provision of important services is the reason why CIPD analysts have estimated that 35 per cent of recruits in the public sector will belong to the freelance category.
Contactors on the rise have some more good news, if the institute's public policy adviser, Gerwyn Davies is to be believed. A chosen number of firms and organisations have made the decision to extradite their functions in the back-office like customer service and IT after poor results from outsourcing owing to substandard skills and below-par customer service.
According to Mr. Davies, the highlight of the new survey was the type of risks that employers are faced with when the focus placed on costs is too narrow while outsourcing. He says doing this will result in poor quality of service. The second quarter of 2012 is expected to see one out of four firms that have roles outsourced to offshore companies hire contractors and employees back home.
Nearly two out of the three firms surveyed by the institute plan to hire contractors and employees in the next quarter, with the insurance, finance and real estate sectors showing strong intent at 74 per cent. The voluntary and non-profit sectors had the strongest intent at 77 per cent, indicating that contractors working in these sectors could get lucky in the months to come.