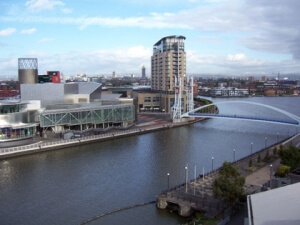 Property experts in Manchester are predicting that office rents in the city will outpace inflation. Office rents in the city centre have risen over twice the inflation rate in the past year and further growth in coming months is predicted, according to Savills.
The latest report on the office market in Manchester suggests that the reason for the increasing rents and decreasing incentives is the diminishing supply of space for new offices in the city.
The adviser of international real estate notes that the peaking of supply in the city has seen the rate of vacancy now stand at a decreased 11.7 per cent. This means that one out of every nine square feet of office space in Manchester is lying vacant.
With the increasing demand for new office space and a confined development pipeline, the power is expected to swing in the landlord's favour, Savills says. The report says that office rents in the city are charged at £30 per square feet. It is noted that this an increase of 7.1 per cent on the most rent achieved just a year ago. Manchester's Head of Savills, Patrick Joynson said that there is huge number of corporate requirements that circulate in the city's office market. These could consume most of the office stock that is currently available.
According to Joynson, a highly confined development pipeline combined with this will place more pressure on rents. The trend is expected to continue for the next couple of years. However, pre-let rents will remain competitive, thanks to the investment appetite and cost of building.
GVA's research suggests office occupiers in Manchester could be faced with tough decisions if leases were signed in the latter years of the boom. Inflation is linked to rent rises by many leases and from 2007, there has been an 18 per cent increase in the retail price index inflation and it is predicted that it will rise by a further 13 per cent in the next five years.