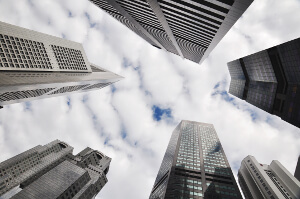 George Osborne has unveiled a credit-easing scheme of £140 billion, encouraging banks in the UK to lend money to undersized businesses.
The exchequer's chancellor announced this in his speech at the yearly Mansion House at the Lord Mayor's banquet for bankers.
He said that they are not helpless in the debt storm in the euro zone, and are not going to be bystanders while the storm picks up.
He also assured that everything possible is being done to protect British firms and families.

The new scheme allows high street banks to swap assets like mortgage books, temporarily, with the Bank of England, and use the cash to lend money to customers. The scheme hopes that loans that are rationed to families seeking mortgages and entrepreneurs will be prevented, while banks will be prompted to lend a further £80 billion.
An emergency liquidity scheme from the Bank of England is also available to be accessed by banks, whereby around £5 billion is expected to be available to banks every month to maintain the credit flow to smaller businesses. The scheme is anticipated to last for 6 months.

However, critics are pessimistic about the latest action taken by the government, following the initiative of Project Merlin that recorded poor results last year.CEO of Platform Black, Christopher Shaw said that it was encouraging that the Chancellor made such a bold move. But his main concern was whether the new scheme would result in an actual rise in money lent by the banks, or if it was just an act of boldness.